HTC and Telstra have released a fix to address the issues with the poor GPS reception users have been reporting with the HTC Desire mobile phones.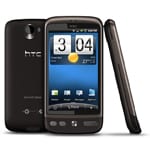 The problem with the Telstra branded HTC Desire was of unknown origin, but resulted in an inability to gain a proper GPS signal lock. The issue was deemed to be software based as users of the phone in other countries based on different firmwares did not suffer the same problem and HTC have been working on a fix since it was first identified.
The HTC Desire software update was made available Friday night to users.
The software update to fix the reported GPS issues is available in two forms:
1.   Firmware over the air (FOTA). A notification will appear on the Telstra variant HTC Desire smartphones advising the customer an update is available. Customers can then choose to install this update over their mobile network or over Wi-Fi (it is recommended that customers travelling outside Australia use a Wi-Fi hotspot). The update will be unmetered for Telstra customers who download the update via the Next G™ network in Australia. Customers will receive step-by-step installation instructions with the notification.
2.   Software download from the htc.com/au website. This software download will contain the complete updated software package (also known as the ROM) for the device. The package size is around 150MB and should be downloaded to a PC before being installed onto the HTC Desire via the bundled USB cable. Please note this method will erase any data stored on the device which cannot be reclaimed once new software is installed. Customers are strongly advised to back up all data on the device's removable memory cards before installing new software as files stored on the device's removable memory card will not be affected.
The software update also bundles an additional feature to the HTC Desire – voice search. Voice search allows customers to use voice commands and can be activated by pressing the microphone button next to the search box.
Customers can contact HTC if they have any further queries at HTC Australia or call HTC Customer Care in Australia on 1300-482-482.