Telstra will come on board for the rollout of the National Broadband Network (NBN), after signing a non-binding Financial Heads of Agreement with NBN Co.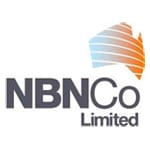 NBN Co's deal with Telstra, is worth $11 billion to Telstra, but needs to be agreed upon by both the Australian Competition and Consumer Commission and Telstra shareholders. The non-binding Financial Heads of Agreement deal includes payment for the decommissioning of Telstra's copper network and cable broadband service, use of Telstra's infrastructure, and the value to Telstra of avoiding costs, including certain Universal Service Obligations to rural Australia.
The deal with NBN Co would see Telstra progressively migrate its voice and broadband traffic from its copper and cable networks to NBN Co's network as it is rolled out. Telstra will continue to use its cable network to meet its pay TV contract with FOXTEL.
Telstra Chairman Catherine Livingstone said the milestone was encouraging after a year of complex negotiations.
"The Heads of Agreement is consistent with the Government's high-speed broadband vision and desired industry structure. This agreement reflects a commitment by all parties to reaching a mutually beneficial outcome for Telstra investors, customers, employees and the industry," Ms Livingstone said.
Telstra Chief Executive Officer David Thodey said: "We will continue to work with the Government and NBN Co on the detail required to implement the principles agreed today. While today's agreement is an important step, a very significant amount of work must still be done on many complex issues."
Previously the McKinsey and KPMG NBN implementation study concluded that if NBN Co struck a deal with Telstra, it would only be saving $5 billion on the $42.8 billion total cost of the network. Telstra had been asking $12 billion for any deal with NBN Co that covered access to its network, NBN Co's Mike Quigley was believed to have been prepared to pay up to $8 billion, consistent with the numbers in the McKinsey report, but has moved up to a $9 billion payment, to be made to Telstra, with the rest of the $11 billion figure coming from legislative changes and guarantees to Telstra from the Federal Government.