The old adage "there is no such thing as a free lunch" is possibility the quickest way up summing up the world of "Sponsorship".   I get at least one request every week and usually about half are just requests for "charity" dressed up as a sponsorship.  A great sponsorship proposal is first and foremost a commercial offer, where there is a clear value proposition – for both parties.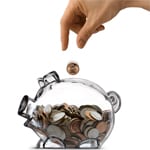 If you're after a donation or some free product and don't really have anything to offer the company you're asking other than "goodwill" – that's totally fine – but it's not a sponsorship request.  You need to be really clear on what you're asking for.  If you're after a donation of some sort – then just be straight up about it.  Tell me who you are, what you're trying to achieve and what you'd like me to donate – and you're better to do this in a phone call, as it's quick and easy for both parties.    I get these "donation requests" at MYOB all the time, and we're usually inclined to say yes when you're after free product and it's a good cause.
If you're after money or goods and services worth more than $1,000 you're moving into sponsorship territory and this is when you need to demonstrate the return a business can make in sponsoring you — in essence the value you bring.  Things that provide value include:  naming rights to an high profile event, access to a new group of prospective clients, brand exposure at events and in advertising,  ignage rights,  access to a group of VIPs or influencers, providing positive associations for the sponsors brand ― the list goes on.
Here is a quick checklist of things to cover off when seeking sponsorship:
Find out as much as you can on the company you're approaching.  By understanding their strategies and goals you can tailor your proposal to support the company's objectives. This will really set you apart.
Speak or meet with a decision maker as soon as possible, this is often the Marketing Manager.  I'd recommend targeting the most senior person in the business you can — start at the top (CEO or general manager) — they'll put you in touch with the right person if they are not able to assist.
Have a 30 second elevator pitch on your concept – this way when you call to arrange a meeting you can quickly establish your value proposition.   I'm always impressed by someone who can quickly and articulately outline their offer and what's in it for me.  This is a business transaction – so standard business rules and etiquette apply.
Be able to quickly outline how you intend to promote the company sponsoring you.  If you can establish how much "above the line" exposure you can create for them and the advertising value of this is more than the funds you want from them – you're got what we call a "no brainer" – a yes is likely!
Understand the timings around budgeting process.  If you get rejected with the standard line "sorry all our sponsorship budgets are full allocated for the year" — you have missed the boat.  You want to target a business before they prepare their annual budgets, that way they can include your sponsorship investment into their budgets and marketing plans.  This usually means get pitching in the middle of the year for sponsorship the following year.
Know that on average, a company needs to spend at least as much on "promoting" their sponsorship of you, as they do on your initiative.  So a $50,000 sponsorship request really means "I need to find at least $100,000 to do this" to the average marketing manager.
Finally – have tenacity and patience.  Generating sponsorship funds is hard work and full of rejection.  If you are rejected, be sure to ask your contact if they know of anyone else you should be talking to – the marketing industry is small and connected.