Australia continues to struggle to manage its 'two speed economy' as the resource sector booms, while rising interest rates cripple the services sector.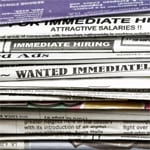 The Reserve Bank of Australia has put the brakes on its 'emergency measure' interest rate measures following the GFC with the resources sector showing dramatic growth as international economies (particularly China) regain momentum. The result of the RBA's interest rate increases has seen the services sector, which is yet to fully recover from the GFC, slip into recession territory with activity in the services sector declining for the third straight month in March.
The Australian Industry Group/Commonwealth Bank Performance of Services Index  was 0.1 point higher to a seasonally adjusted 48.4 points in March. This was still below 50 points, which indicates a contraction in activity.
The AiG/CBA survey's employment sub-index was one point higher at 48.9 in March, indicating jobs were still contracting, however were doing so at a decreasing rate.
"The modest fall in aggregate services activity reflected further declines in sales, new orders and supplier deliveries," the report said.
Australian Industry Group chief executive Heather Ridout said the trend of poor performances in the services sector was worrying and highlighted the problems of a diverse economy.
"The sluggish performance of the consumer-related sub-sectors illustrates a degree of caution on the part of households, strongly influenced by interest rate increases and the anticipation of further rises," Ms Ridout said in a statement on Wednesday.
"There is some encouraging news with the rebound in property and business services activity, reflecting recent strength in the housing market."
The Reserve Bank of Australia has continued to ratchet back their emergency monetary policy stimulus, increasing official interest rates five times in the past 6 months, taking the cash rate from 3 percent to 4.25 percent at its most recent meeting Tuesday. These increases in interest rates combined with a winding back of the Federal Government's fiscal stimulus measures has placed great pressure on the services sector, with consumer's disposable income shrinking as more is committed to service home loan debt.
John Peters, a senior economist with the Commonwealth Bank, agrees that households are starting to struggle as they are hit with 'pre GFC' levels of mortgage repayments again.
"The rate hikes combined with the fade-out of the Government's short-term fiscal stimulus targeted at consumers has had some negative impact on consumer-related services sector activity in early 2010," Mr Peters said.