Retail trade continued to improve in July, with ABS Retail Trade figures up 0.7 percent in July, seasonally adjusted in addition to Australia's Current Account Deficit shrinking on the back of an increase in exports.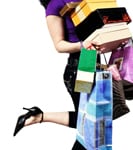 ABS Retail Trade figures were up 0.7 percent in July, compared to an increase of 0.4 percent in June, following a long term trend to consistently show signs of improvement within the retail sector despite the number of interest rate increases by the Reserve Bank of Australia in the first half of the year. In the twelve months to July 2010 retail trade increased by 3.8 percent in trend terms, adding weight to the possibility the RBA will consider raising interest rates before the end of the year if this increase in retail trade flows through into inflation figures for the September quarter.
Cafes, restaurants and takeaway food services recorded the largest seasonally adjusted increase in July, increasing sales by 5.3 percent. The states with the largest increases in retail trade (seasonally adjusted) in July were Victoria (1.7 percent), Queensland (1.5 percent) and New South Wales (0.6 percent).
Australia's current account deficit shrunk considerably on the back of increased exports with the latest ABS figures for the June quarter showing in seasonally adjusted, current price terms, the current account deficit falling from $10,817m to $5,640m. An increase of exports of goods and services was primarily responsible for the decrease in the current account deficit with exports increasing $12,747m (21 percent) and imports of goods and services increasing by only $3,041m (5 percent).
June quarter current account deficit changes are expected to increase Gross Domestic Product figures for the June quarter by 0.4 percentage points.