Organic farming is forecast to be the big growth industry in the next financial year, while insulation services are predicted to crash by 24.1% in the wake of the government's home insulation scandal.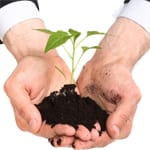 The study, conducted by business information research and analysis group IBISWorld, expects organic farming to jump by 15.1% in total revenue as Australians are becoming increasingly concerned with eating right as well as environmental sustainability.
IBISWorld General Manager Mr Robert Bryant commented that people were jumping on the organic bandwagon across the nation, with established brands such as McDonald's making a conceded effort to become more environmentally friendly.
Concurrently, the country's continuing love affair with mobile devices such as smartphones as well as Apple's new iPad will drive the growth of the online information services industry, predicted to grow by 8.7%
"Consumers are getting an increasing proportion of their news and information online, migrating from traditional sources such as print media and television" Mr Bryant said.
"Advertisers are following consumers, buying advertising space on the websites of information providers such as Fairfax and News Limited, as well as buying search terms from search providers such as Google and Yahoo."
Directly linked to this is the forecasted loss of revenue fo paper manufacturing as well as for wired telecommunications carriers, as more and more Australians are going digital.
THE TOP FIVE:
1. Organic farming
2. Online information services
3. Insurance brokerage
4. Mobile telecommunications carriers
5. Alternative health therapies
THE BOTTOM FIVE:
1. Insulation services
2. Wired telecommunications services
3. Paper manufacturing
4. Video hire outlets
5. Grape growing