Broadband speeds in Australia have increased by 20 percent in the last eight months according to research from Broadbandexpert.com.au with Optus returning speeds on average 25 percent faster than Telstra.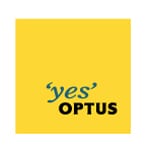 Broadband Speeds in Australia continue to lag other developed nations, however broadbandexpert.com.au's independent research has revealed an increase of 20 percent in the last eight months according to results from over 10,000 broadband speed tests on the company's broadband comparison and speed testing website.
Tests show the average home broadband connection clocked a speed of 4.2Mbps between April 2010 and September 2010 compared to 3.5Mbps in the period from July 2009 – December 2009. Optus recorded the fastest average speed at 7.19Mbps with Telstra BigPond coming in second at 5.71Mbps.
However, despite this recent speed boost Australia still lags a long way behind the UK (average speed 5.93Mbps) and the US (average speed 5.75Mbps).
Rob Webber, commercial director at Broadband Expert welcomes the speed increase, but highlights the stark contrast between metro and regional areas.

"A 20 percent increase in average speed in such a short period of time is an impressive result. However, it's important to remember that regional Australia is still being left behind," he says.

Broadband Expert's research reveals that urban areas have an average speed of 5.28Mbps compared to a frustrating 4.29Mbps – nearly 1Mbps slower – for regional Australia, this potentially underpins the disparity between the two largest broadband telcos in Australia, Optus and Telstra, with Telstra deploying ADSL broadband in far more regional areas than rival Optus, with regional connections likely to be further from telephone exchanges and as a result delivering slower broadband speeds.

The research by Broadband Expert showed that the type of connection available to customer also has a huge impact on speed. Customers with cable broadband received, on average, an impressive 9.75Mbps compared to 5.62Mbps for those with ADSL2 and a sluggish 2.47Mbps for those using standard ADSL (only slightly faster than mobile broadband which averages 2.09Mbps), connection types also are likely at the core of Optus' strong performance, with the telco serving a large number of customers through its Optus Cable HFC network in metropolitan areas.