The NSW Government will tomorrow host a seminar to educate business owners on strategies to achieve sustainable growth, Minister for State and Regional Development Ian Macdonald said.
Mr Macdonald said Industry & Investment NSW is hosting the three-hour morning seminar through its Australian Technology Showcase (ATS) program.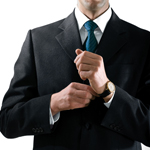 "The seminar, titled High Growth Potential – the Key to Investment and Harvest, will feature global entrepreneur, educator and author Dr Tom McKaskill," Mr Macdonald said.
"Dr McKaskill is an established authority on how successful entrepreneurs start, develop and harvest their ventures.
"Seminar participants will hear Dr McKaskill's advice on driving and sustaining high growth in their businesses as well as advice on capital raising and business exiting.
"The Keneally Government is serious about supporting smart business and has set a State Plan goal to grow the proportion of innovative NSW businesses by 25 per cent by 2016."
Mr Macdonald said learning highlights of the seminar will include introductions to:
14 principles underpinning consistent and sustainable business growth;
Methods of evaluating business opportunities in terms of products, customers, channels, competitors and sustainability;
Tools to help business owners objectively evaluate ideas so they have the best chance of success;
Ways to ensure resources are committed to ideas best able to produce sustainable and profitable results;
A rigorous and pragmatic process to effectively position a business for capital raising and eventual sale; and,
A framework that enables business owners to discover how well prepared they are to attract investment and harvest their ventures.
The seminar will be held from 9am to 12 noon on March 23 at the NSW Government's Trade and Investment Centre in Martin Place.
Interested business owners wanting to attend should contact Jessica Hulst at Industry & Investment NSW on 02 9338 6663.