Australians hoping to buy an iPad are going to have to wait longer than expected, with the Australian launch of Apple's iPad pushed back to the end of May.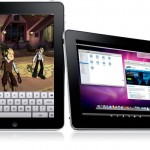 Rumours were that an Australian iPad launch was likely to take place on April 23rd, with Apple Store staff in Australia staff told could not take that day off in advance. Suggesting the date was slated for the release of the much hyped device.
Apple however, faced with strong demand for the iPad in the US has pushed the international launch date (and thus Australia) back by a month in a statement issued yesterday.
"Faced with this surprisingly strong US demand, we have made the difficult decision to postpone the international launch of iPad by one month," Apple said yesterday.
"Although we have delivered more than 500,000 iPads during its first week, demand is far higher than we predicted and will likely continue to exceed our supply over the next several weeks," Apple said.
"We will announce international pricing and begin taking online pre-orders on Monday, May 10," it said.
"We know that many international customers waiting to buy an iPad will be disappointed by this news, but we hope they will be pleased to learn the reason – the iPad is a runaway success in the US thus far," Apple said.
Apple had been plagued with rumours that the company would not be able to ramp up supply quickly enough, with delays in the supply of iPads rumoured to be due to problems with the production of the critical LCD screen component by Apple's supplier.
"Evidently we can't make enough of them yet so we are going to have to try harder," Apple Chief executive Steve Jobs said last week.
Analyst Douglas McIntyre of 247WallSt.com was critical of Apple, citing poor production planning as why supply had not ramped up yet.
"Apple, which normally runs as perfectly as a company can, has blundered to the extent that customers outside the US will be disappointed,"
"Apple has tripped, at least a bit," McIntyre said, but was confident the issue wouldn't matter due to the level of interest in the space, but lack of competitors products.