The Reserve Bank of Australia has signalled that its policy of aggressive interest rate changes over the past six months is nearing its end, with interest rates approaching 'normal' levels.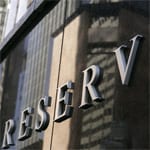 Reserve Bank of Australia assistant governor Guy Debelle has responded to questions in a Senate inquiry into finance for small business, saying the economy has continued to recover strongly and the Reserve Bank is moving aggressively not to ensure that the economy doesn't boil over with too much activity too quickly to enable the current pace of growth can to be sustained in the longer term.
Asked by Liberal Senator Julian McGauran whether the RBA was looking at the "real economy," including retail, rural, manufacturing, tourism in its assessment of monetary policy and not just the booming minerals sector, Dr Debelle said the economy was "growing about trend rate."
"interest rates are probably a little bit below average for an economy growing at a trend rate."
Debelle also said the RBA took into account the levels of the Australian dollar when making policy decisions.
"We are certainly taking into a account the level of the currency," he said.
Last week, the RBA raised the official cash rate to 4.25 percent, the fifth increase in the last six months.
Dr Debelle has indicated that the cash rate currently is closer to average levels, and not likely to increase significantly in the short term.
"We are deciding that the situation where we needed historically low interest rates is no longer necessary, so we're moving back to something around about average levels, which is not far away from where we are at the moment," he said.
When pressed by Senator Annette Hurley as to whether the RBA was trying to restrict growth in demand by increasing interest rates, Dr Debelle disagreed.
"We're not trying to depress demand, we're trying to make it grow at a sustainable pace," he said.
Average or 'normal' rates are viewed as somewhere in the 4.25 to 4.75 percent band by the Reserve Bank.