Soaring electricity prices are forcing families into 'fuel poverty' as they seek an increasing number of payment extensions and fear disconnection over their electricity bills in NSW.
In the last financial year, 18,000 New South Wales had their power disconnected for late payment. That number is expected to climb as further price increases are added onto electricity bills.
About $200 was added to the nominal bill since last July, with an additional 62 percent increase planned over the next three years.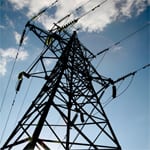 Increasing numbers of families are fearful of being disconnected as these increases come into effect says Clare Petre, NSW Energy and Water Ombudswoman.
"We are already receiving complaints from people who can pay now but are worried about their capacity to pay in the future."
The Daily Telegraph reports that NSW's largest electricity retailer, Energy Australia, has an extra 36,000 customers on bill extension or payment plans – up 30 percent on last year. With second-largest electricity retailer, Integral Energy, having 19,000 more customers in assistance schemes – or an increase of 10 percent.
The independent pricing regulator in NSW IPART last year proposed increases of of 44-62 percent in electricity prices over three years to pay for a backlog of maintenance required to keep the state's electricity infrastructure running and accommodate the increases in costs attributed to the Federal Government's proposed ETS.
Ms Petre said these increases could cause what is called "fuel poverty","It may well, that's our concern, particularly if the [ETS] comes in," she said.