Australian company Ezypay is gushing over recognitions of its business sense, after winning a string of recent awards.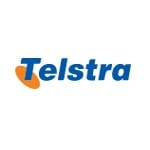 Ezypay, an Australian direct debit service provider, was awarded the Panasonic Best Medium Business in NSW in the Telstra Business Awards on Friday. The award follows Ezypay being awarded the 23rd spot in the BRW 50 Best Places to Work late last month and being awarded the winner of the MyBusiness Best Medium Business in 2009.
Winning awards is becoming something of a trend for Ezypay, with the team made up of self-confessed award junkies, says Ezypay Sales and Marketing Director Celeste Kirby-Brown.
"The feeling of hearing we are a finalist is fantastic and everyone in the company gets excited.  The rush of adrenalin at the awards ceremony when you hear "…and the winner is – Ezypay…" is slightly addictive," Ms Kirby-Brown said.
The company attempts to maximise its exposure through a variety of online and social media. A video pre and post the award is created and posted on blogs, websites, twitter, embedded in emails, on fan pages, LinkedIn profiles, and LinkedIn group sites. Flash banners are created for websites, and email signatures are updated.
The feeling of success is also spread throughout the Ezypay team, says Ms Kirby-Brown.
"(The awards recognise) the commitment of the Ezypay staff to our goals and the hard work they put in every day," says Ms Kirby-Brown.
After winning the Panasonic Best Medium Business in NSW Ezypay will continue on to the Telstra national business awards. The winners will be announced in Sydney on 20th August.