An Australian Government initiative, Enterprise Connect, and SMBiT Professionals are partnering to bring a series of free events to rural areas with the aim of introducing attendees to the future directions of technology.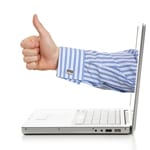 Small to medium sized businesses from around the country are encouraged to join the workshops, which will be run in Brisbane, Alice Springs, Darwin, Cairns, Mackay and Toowoomba, from the 1st November, until the 25th of the month. The workshops will focus on manufacturing, creative industries, defence, mining technology and clean energy industries in the Brisbane metropolitan areas and all business in regional areas.
SMBiT Professionals member and Managing Director of EH Technology Pty Ltd, Andrew McInally, said attendees will finally have a number of their most pressing questions relating to 'the cloud' answered. Cloud computing is now considered the most environmentally-friendly business IT solution.
"One of our main objectives is to de-mystify 'the cloud'. We will touch on some recent case studies of successful organisations leveraging the latest virtualisation and cloud technologies for greater productivity, services and lower total cost of ownership through the newest available technology," he said.
Four IT industry professionals, including Mr McInally; Radek Tkaczyk, from VMvault and university teacher; Hilton Travis, Director of Quark Group; and Matthew Thompson from GCOMM will be examining how cloud technology, virtualisation, communications and the greening of IT is set to change the way we do business.
"Cloud computing resources enable staff to work from anywhere – be it at the office, at home, or on the road, making it an extremely useful resource for industries whose workers are often mobile, and need to travel between sites," Mr McInally said.
Mr McInally said, while the session will also cover current broadband technologies available in Australia today and potential future technologies, it will also consider security implications of this new technology, and where data is stored.
"A secure network is vital in realising the greatest benefit from cloud computing and virtualisation, and attendees will find out what extra precautions they need to utilise this new technology, answering their concerns, such as whether data is stored in another country's jurisdiction."