Prices for electricity in Western Australia are set to soar in the coming months, with Western Australian Premier Colin Barnett announcing significant increases in the State's electricity retail tariffs.
Householders can expect a 7.5 percent increase in electricity prices from April 1st 2010, followed by a further 10 percent increase on July 1 this year, which is significantly lower than Budget assumptions for 2010 of 25.9 percent.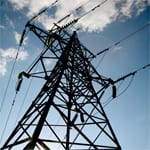 The average weekly cost increase for consumers would be $4.13 from July 1, but those facing financial hardship would pay an average of $2.78 more a week.
Similar tariff rises would apply to small businesses, with an average weekly increase of $7.29 from July 1. This followed a recommendation to increase the amount by 22.1 per cent in 2010.
"This Government has been forced to make a difficult decision because Eric Ripper botched the break-up of Western Power," the Premier said.
"Labor's approach to the situation was to take money that should have been used for hospitals, schools, police, children and seniors and instead spend it on propping up inefficient energy generation.
"This Government will increase tariffs responsibly to ensure the lights stay on, while also considering the financial pressure many families are already under."
More than $16.8million will be available through rebates and hardship assistance measures.
The Western Australian Labor party Labor Leader Eric Ripper has responded to the announcement, saying the 18 percent increase comes on top of a 26 percent increase last year.
"I welcome today's partial backdown by the Barnett Government which has buckled under the pressure from struggling families. Mr Ripper said.
"But make no mistake, a 18 per cent increase on top of the 26 per cent increase last year will still hurt most Western Australians.