David Campbell has resigned from the NSW Labor Party's front bench as Minister for Transport and Roads after being exposed visiting a gay sex club in Kensington by Channel 7 news.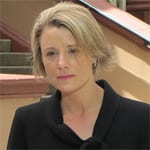 The news of David Campbell's resignation came via a statement issued 20 minutes before the news went to air, citing personal reasons as his reason for departure.
"I apologise to my wife, family, colleagues, staff and the community for letting them down," he said in a short statement.
"This will be a very difficult time for my family and friends and I ask for their privacy to be respected."
"I am incredibly proud of my achievements while serving as minister for transport, roads, police, small business, the Illawarra, regional development and water utilities," Mr Campbell said.
The issue of whether Mr Campbell's private life is in the public interest has emerged as a telling story in the media today, with Adam Walters, the journalist who broke the story arguing Mr Campbell's double life had the real man hiding behind his 'family values' public image.
"It's blindingly obvious that since 1999 Mr Campbell has purported to be a family man," Mr Walters said on ABC radio.
"He's represented himself to the people of Kiera as a family man, even going to the extent of sending Christmas cards to his constituents highlighting the fact that he is a man of family values."
The issue of public interest is a difficult one to grapple with, Mr Campbell's private life is his own to live. However when a politician (or anyone in a position of power) has secrets they don't want exposed to the public, it immediately makes them susceptible to blackmail by persons armed with the secret. Had a private contractor bidding for lucrative Government contracts known Mr Campbell's secret, it would have been a far stronger bargaining chip than any amount of traditional lobbying or contentious donations to the NSW Labor party.
Counterintuitively, Mr Campbell is now in a far stronger position to do his job than before, as his decisions are no longer susceptible to blackmail. Provided voters still have faith in Mr Campbell, he is a more valuable political asset now than he has ever been. If he loses his seat at the next election, his constituents will have done themselves a disservice.