Connect2Field announced today that its field service software application has been added to the Google Apps Marketplace.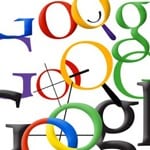 Connect2Field, a Field Service and Job Management Software, is the first to add its field service software application to the Google Apps Marketplace, Google's online storefront for Google Apps products and services. Connect2Field software allows businesses to schedule jobs to staff and dispatch the details to their mobile phone. Customers can access Connect2Field using any device, including iPhones, Windows Mobile, Android or Nokia phones.
Connect2Field is changing the way services businesses operate by moving to an entire electronic system which integrates with existing messaging, collaboration and accounting platforms, according to Connect2Field CEO Steve Orenstein.
"Connect2Field is committed to bringing the power of cloud computing to service businesses around the world, so integrating with Google Apps was a logical choice for us," said Mr Orenstein.
"By adding Connect2Field to the Google Apps Marketplace, we've made it extremely easy for Google Apps customers to get a powerful tool for service businesses, that works seamlessly with their messaging and collaboration platform," Mr Orenstein added.
The Google Apps Marketplace allows more than two million Google Apps businesses to purchase and deploy integrated business applications and related professional services. Some existing Apps include Gmail, Google Calendar, Google Docs and Google Sites. These apps combine word processing, spreadsheet, presentation and website creation tools, so that files can be shared and collaborated on in real-time, keeping versions organized and available wherever and whenever users work.