Australian business owners can now avoid dealing directly with their bank, with the introduction of a new intermediary service.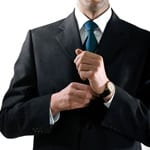 The Pearl Bank Management Service, developed by commercial finance advisory firm Pearl Financial Services, provides businesses with an independent banker who can act as a go-between. It allows businesses to essentially hire their own banker, enabling them to avoid day-to-day dealings with their bank.
Businesses that use the service are not only saving time but are also getting better access to funding by having a banker on the team, according to General Manager of Pearl Financial Services Nathan Keating.
"Having a banker on your team that you can use as a sounding board, and who can provide strategic input to make you a better banking customer over time, really works," Mr Keating said.
"And when you bank manager changes for the third time in a year, your Pearl Banker goes in before you to warm up the new manager and ensure that continuity is maintained.  You care less because you essentially have the same banker – he just doesn't work for the bank," Mr Keating added.
The Service can also take some of the stress out of managing a relationship with the bank, affirms Mr Keating.
"Banks have a natural conflict of interest with their clients… a client can never feel totally at ease telling the whole story to their banker for fear that the bank will react badly and make life difficult"
"In reality though, Banks will always lend to great businesses that make great banking customers…here is a service that can help businesses develop a clear path to achieving this," said Mr Keating.