In the wake of the Global Financial Crisis, audit committees have increased their powers in directing the course and action of internal audits.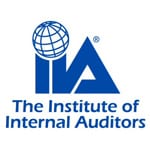 A joint survey conducted by the Institute of Internal Auditors, Australia (IIA) and risk consulting film Protiviti has revealed that audit committees are severing reporting lines to managment in an attempt to increase the quality of assurance.
This is particularly the case within the listed company sector, which recieved unprecedented criticism for irresponsible auditing in the lead up to the crisis.
The 2010 Achieving High Performance in Internal Audit Survey shows that the number of listed company Chief Financial Officers (CFOs) with the power to hire and fire the head of internal audit has dropped from 19% to 2% in a year, while 75% of audit committees now enjoy this privilege.
This radically increased figure is matched in terms of company audit companies which now approve the scope and budget for internal audits, a position now held by only 5% of CFOs – well down on 21% in 2009.
"Making internal auditors answerable to the audit committee rather than management, is a very solid trend toward good governance practice" declared Gary Anderson, the managing director of Protiviti as well as director of the IIA.
"After all, internal auditors who are beholden to management will never be able to give the board confidence that they are doing their job of reporting independently and accurately to the board about what's going right and wrong in the organisation".
Mr. Anderson observed that much of this change was a corporate response to the lessons learned from the GFC.
However the survey also highlighted several prevalent issues within listed company practice, as C-suite executives of 40% of surveyed companies continue to hold command over the appointment of  the head of internal audit.
Beyond this, the number of organisations that wholly comply with the IIA's international internal auditing standards had fallen from 42% to 38%.
Andrew Dix, President of the IIA lamented this trend towards inefficiency revealed by the report.
"Year after year we see the same picture of compliance rates hovering at very low levels and in some cases, taking a dive.  It is very disappointing that there is such an entrenched lag between internal audit practices in the 'real world' and the IIA's recently released Policy Agenda which outlines the five principles for achieving strong risk management and internal control.
"If boards, audit committees and the internal audit profession do not do more to address these deficiencies in a self-led manner, the case for external regulation will grow ever stronger."
Looking forward into the coming years, the survey outlined that the Top Five emerging priorities for internal auditors were core financial controls, major project implementations, risk management attestation, IT and strategic risk.
Gary Anderson said that the GFC had scared corporations into affirmative action – a positive sign for the recovery path that lies ahead.
"Organisations, while keeping a close eye on the numbers, are not losing sight of the big picture.  Restricted credit and business failures during the financial crisis have clearly sharpened Corporate Australia's focus on the integrity of their business models and strategic objectives"