Telstra will potentially be fined $40 million by the Australian Competition and Consumer Commission (ACCC) for refusing rivals access to Telstra telephone exchanges.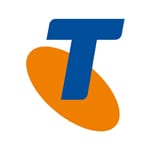 The ACCC wants to fine Telstra $1 million for each and every time that it refused access to its telephone exchanges The Age reports. Telstra has reportedly admitted to refusing rivals access to seven of its exchanges.
The ACCC can potentially seek fines of up to $10 million per breach of the Telecommunications Act and Trade Practices Act, potentially totaling $270 million in fines. However Telstra is seeking to reduce the ACCC's fines, believing the rejections were due to mistakes made by junior staff rather than malicious intend blocking competitors who wished to install equipment in Telstra's exchanges.
The ACCC's lawyers have recommended the fines based on the "reckless disregard for its obligations" Telstra displayed said the report.
According to The Age, a Telstra spokesperson says the telco acted to improve staff training and the processes for assessing telephone exchanges.
Earlier this month the Australian Competition Tribunal affirmed the ACCC's rejection of Telstra's undertaking for the unconditioned local loop service (ULLS), The ULLS is the copper line between the telephone exchange and your house or business.
Telstra had proposed a $30 price per customer line per month in the Metropolitan Band 2 exchange service areas, covering some 70 per cent of the population of Australia. The $30 price proposed by Telstra was significantly higher than the $16 price published by the ACCC for the period of 31 August 2009 to 31 December 2010 for Band 2.