The Australian Competition and Consumer Commission has today deferred its decision on AMP Limited's AMP's $12.85 billion takeover bid for AXA Asia Pacific Holdings.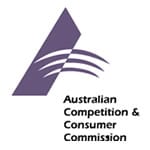 The ACCC is continuing to receive relevant information and will make a decision as soon as all relevant information has been considered.
The ACCC is is deliberating over AMP's bid for AXA while concurrently examinging National Australia Bank's rival $13.29 billion for the company.
In February, the ACCC said it was more concerned about NAB's bid for AXA than AMP's bid.
"It appears to the ACCC that NAB's proposed acquisition of AXA raises a higher level of concern then AMP's proposed acquisition of AXA," the ACCC said in a statement of issues.
AMP Chief Executive Officer Craig Dunn was confident that a merger of AMP with AXA would benefit competition in Australia by creating a financial group with the size to rival the big four banks.
"In our view, a merger between AMP and AXA AP would deliver a more competitive outcome for our industry and, importantly, for Australian consumers. It would also enhance industry competition, creating a much needed non-bank fifth pillar in Australian financial services," said Mr Dunn.
AMP continues to work with the ACCC over the issue and hopes to overcome any objections the regulator may have with the proposed merger.
"We are taking this process one step at a time and our primary focus is on responding to the ACCC's issues. Any action we take in this matter will continue to be driven by what is in the best interest of our shareholders" said Mr Dunn.
It is anticipated the ACCC will make a decision no later than 22 April 2010.