The vast majority of Australian small businesses have suffered financially at the hands of crime, with 43 percent of small business owners estimating their losses total up to $10,000.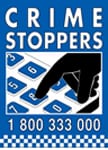 The survey of 500 Australian commissioned by ADT Security found the humble lock and key is used as a security device for 85% of respondents with an alarm system (51%), CCTV (29%) and window bars (28%) also popular choices. Queensland small business owners are the least likely to invest in an alarm system – widely regarded as the most reliable option – with only 39 percent investing in this option.
Burglary is the most prevalent type of crime reported, with 55 percent of small businesses being a victim of this at some stage. Shoplifting (34%), vandalism (33%), employee theft of merchandise (24%) and employee theft of cash (21%) also rate highly.
In other interesting findings:
64% of small businesses have been a victim of crime more than once
When considering security options, the latest technology is of greater significance to men with 21% taking new trends into consideration, compared to 13% of women
Financial loss is attributed to stolen goods (82%), property damage (50%), business disruption or closure (32%) and loss of customers or orders (12%)
Employees stealing merchandise is most rampant in NSW and ACT (32%) while burglary is most common in Western Australia (55%)
Night time is perceived as the biggest security risk window (49%)
42% of small business owners see a rise in crime on long weekends and public holidays
Commenting on the survey, Managing Director of ADT Security Mark Norton said:
"As the survey results show, crime can be especially devastating for small businesses. The potential for the loss of profit and merchandise to overwhelm a business is high, not to mention the threat crimes like robbery pose to the physical safety of customers and employees,
"The retail sector in particular has been hit hard in recent times with low consumer sentiment and reduced household spending on discretionary items so now more than ever, security measures to help protect profit is crucial. It's important for small business owners to be aware of trends in their local area and be up to speed on the latest security products and services that meet their specific needs," said Norton.