Insurance premiums incorporated into superannuation funds can eat away at your life savings, with the difference amounting to thousands per year for some funds.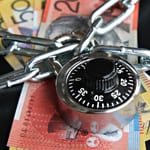 For many members, insurance premiums represent a significant portion of the total costs that come out of their super fund account.  But in some funds where the cost of insurance is very high, insurance premiums can dwarf all the other fees and costs put together, according to a new research report from Chant West.
Businesses are urged to look into default funds for their employees with low insurance premiums or risk their employees having their superannuation savings eaten away unnecessarily.
"Most members wouldn't have a clue whether the insurance premiums coming out of their account represent good value or not.  And nor could they, because the level of disclosure in the whole area of insurance is so appalling." says Chant West principal, Warren Chant.
Chant says the differences in premiums between the cheapest and dearest funds can easily run into thousands of dollars a year.
"Take this example.  A 50 year old white collar female with $300,000 in death and disability cover would pay $2,965 in premiums in one heavy blue collar industry fund.  But if she did her homework, she could actually join a teacher's fund and pay just $306 a year for exactly the same cover.  So, one fund is $2,659 more expensive which is nearly 10 times more expensive than the other.  The difference at age 60 is a factor of 20 times." Mr Chant said.
"The impact of these differences in premiums over a number of years can be very large.  For example, a 40 year old white collar male would pay total premiums over the following 20 years to age 60 of about $5,500 in the cheapest fund and $42,800 in the most expensive fund (all in today's dollars).  That's a $37,300 difference.  So if you're looking at total costs, the amount you can save in insurance makes the other fees and charges almost irrelevant.