The Federal Government should bite the bullet on one of the key recommendations in the Henry Review and allow pre-filled income tax returns for most Australians, the Taxation Institute said today.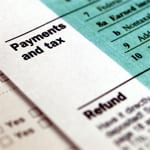 Senior Tax Counsel Robert Jeremenko said that while the Taxation Institute generally welcomed the Henry Report and the Government's response to it, giving millions of taxpayers, including hundreds of thousands of business owners, a choice to claim a standard deduction for work related expenses should occur sooner rather than later.
"This recommendation of the Henry Review was widely expected and is one of the simplest for the Government to adopt," Mr Jeremenko said.
"Whilst the Government has hinted that an announcement is imminent, we are perplexed it wasn't announced as part of the initial response."
Mr Jeremenko said seven-in-ten Australians use a tax professional to help them fill out their tax return.
"That makes us second only to Italy as the most dependent people in the world when it comes to needing professional tax help.
"Taxpayers spend, on average, $301 in managing their tax affairs, only to invariably claim it back the next year.
"The Henry Review was about making our tax system simpler, more equitable and fairer and this would be an important step forward."