News Corporation's yearly profit forecast is up after last years $US4.163 billion loss due to the blockbuster movie Avatar, however the company is warning fourth quarter results may be lower than last years.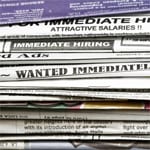 News Corporation chief financial officer David DeVoe expects earnings from the film side of the business to be about $US100 million lower in the three months to June this year than the same period last year due primarily due to a shortage of movies in the pipeline for release in the period.
News Corporation reported a quarterly profit result of $US839 million for the period ending March 31 2010, down significantly from the $US2.7 billion the company made in the same quarter in 2009.
Despite this, News Corporation chief financial officer David DeVoe expects operating income for the year ending "in the high 20 per cent range".
"I think it is important to underscore that this upcoming fourth quarter comparison is not at all indicative of the overall growth momentum of our businesses," Mr Devoe said.
The company's filmed entertainment division reported its highest ever Earnings Before Interest and Taxes (EBIT) for the quarter, on the success of Avatar, which has earned more than $US2.7 billion at the box office.
News Corporation's Australian newspapers fared modestly, with a four percent increase in advertising revenue, with News Corporation chairman and chief executive Rupert Murdoch optimistic about the result.
"That bodes well for many of our core businesses,"
"We do feel good, not just about this quarter but about the rest of the year and beyond."Mr Murdoch said.