NAB and MLC have come out in support of the Henry Tax Review superannuation reforms taking compulsory superannuation from 9 up to 12 percent from 2012.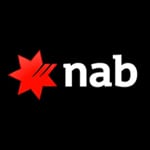 Commenting on the reforms, Group Executive of MLC & NAB Wealth, Steve Tucker said, "The recommendation to increase the Superannuation Guarantee Contribution (SGC) from 9-12 percent is exactly the kind of bold forward looking action and leadership this country needs to enable more Australians to achieve a comfortable retirement and support our economy to manage Australia's changing demographics."
"There is overwhelming evidence that the current 9 percent SGC is not enough to enable Australians to self fund an adequate retirement income and the reforms announced by the Government today are a very important step towards addressing this."  Mr Tucker said.
"Today's announcement in response to the Henry Review, combined with Minister Bowen's major overhaul of the financial advice industry, will significantly improve Australia's superannuation system and increase trust and transparency in the financial advice industry, benefiting all Australians. "Mr Tucker said.
"Australia is recognised as having the most progressive retirement income system globally and today's proposed changes will secure this leadership position for many years to come. " Mr Tucker said
"We are also extremely pleased to see the Government remove the limits on contributions to superannuation for those aged over 50 with balances below $500,000.  If the end objective is to reduce the number of Australians reliant on the aged pension, we have to do everything we can to encourage people to contribute more to super.  In the majority of cases, it is everyday Australians who want to take advantage of making lump sum contributions to their superannuation in the five – ten years prior to their retirement." Mr Tucker said
"These reforms will change the face of superannuation forever and most importantly significantly improve the  future retirement income prospects of millions of Australians," Mr Tucker said.