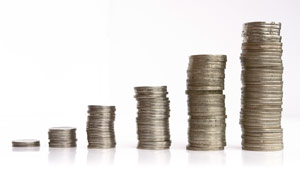 For many promising SMEs, partnering with a private equity firm might be their best shot at reaching their potential. So, what is private equity and what does it mean for your business?
Private equity has become a significant presence in the Australian corporate landscape over the past few years as some of Australia's biggest and best-known companies, such as Qantas and Coles, have found themselves the targets, willingly or otherwise, of private equity funds.
While private equity interest in the larger corporations has captured the headlines, many SMEs have also benefited from partnering with private equity firms. A number of Australia's entrepreneurs and family businesses have quickly realised that there is much to gain from partnering with the right private equity investor.

So what is private equity?
Private equity (PE) is investment typically in private or unlisted companies that are considered to have significant future potential. The investment is in the form of financial capital that is given in exchange for an influential equity stake in the business.
Private equity investments have the following important characteristics that set them apart from other forms of business ownership:
•    Alignment of interest between owners and management
Each has a genuine stake in the business and is firmly focused on increasing its value.
•    Medium-to-longterm perspective
Private equity investors typically hold their investment over a three-to-five-year period so therefore tend to be supportive of businesses that are investing for future growth.
Private equity investment is frequently categorised according to the stage of development of the investee company. The following categories are often used:
1.    Seed investment (start-up businesses);
2.    Early stage investment (early stage and pre-profit businesses);
3.    Expansion stage investment (proven profitable businesses requiring capital for step-change growth); and
4.    Buy-out investment (partial or full buy-out of existing shareholders).

Why could SMEs benefit from private equity investment?
There are a number of terrific SMEs that would have the potential to develop into much larger, more profitable businesses if they had greater access to financial capital and, as importantly, management talent to develop and implement a strategy to drive that growth. SME owners are often so caught up in the day-to-day running of their businesses that they don't have the time or the expertise to develop the plan that could turn their business from a $20m business to a $50m business in three-to-five years. PE firms specialise in doing exactly this.
Working with a good PE partner can be incredibly satisfying and rewarding for the business owner, the management and the PE partner, as the combined team takes the business to a whole new level.
Having been an owner and CEO of a business that has benefited from private equity investment, I understand how beneficial it can be to bring in an equity partner. One of the benefits is that you have a co-owner who can really add value to the business as well as sharing in the risk. They're not just another employee who gets their pay cheque irrespective of the performance, but someone who shares in the capital risk of the business.
Yarra Capital recently made an investment in the glass industry by merging three different businesses into one larger company to enable greater access to capital, technology and talent. Each of the owners of the three businesses found our proposal attractive because it helped solve the following business and personal issues:
•    Owners who were reaching retirement age and wanted to realise a financial gain today while still retaining a stake in the business;
•    Children of business owners that needed and wanted further development from new professional executives; and
•    The industry was increasingly becoming more sophisticated and competitive with greater levels of regulation and greater demands from customers and suppliers.
As a merged entity, the group will be better equipped to service this growing market and address the personal needs of these owners.
Moen Glass
Moen Glass (one of the three businesses merging) is a family-owned manufacturing company, dedicated to servicing the glass and window industries throughout Australia.
Specialising in double glazing and toughened safety glass, Moen Glass is a major supplier of insulated glass units to the building industry. In August this year, Yarra Capital merged Moen Glass with Bevelite Glass of Sydney and Costless Glass of Brisbane to create a new company with expected annual turnover of over $50m.
Vic Moen is the second generation owner of Moen Glass, which employs 104 staff. He was looking to build up the critical mass of his business to provide consistent profitability and opportunities for his staff. I met Vic almost a year ago and he admitted he'd never thought private equity would work in a family business. But he soon realised that the business was limited by his capital and skills and saw the benefits of outside involvement.
By joining forces with the other two glass companies, and with further capital investment from Yarra Capital, Vic could see that the combined business was in a stronger position to attract better executive talent. They were able to attract people such as David Hunt (ex-Smorgon Steel Head of Operations) to be the new CEO and John Moreno (ex-CFO of Pilkington Glass) to be the new CFO.
Even though the three businesses have merged, it was very important to Yarra Capital and owners like Vic, that the three businesses keep their brand names and local entrepreneurial passion.
What to look for in a private equity partner
Given that you'll be working with your PE partner for a number of years, it is important that the 'relationship fit' is a good one.
Private equity partners need to demonstrate a real understanding of the industry in which your business operates and add strategic and financial value. They must also have strong empathy with the challenges of running a business and work well with you and your people.
Different PE firms tend to have a particular interest or expertise in certain industries or size of companies. For example Yarra Capital Partners specialises in businesses with revenues in the order of $20m to $50m. We find that companies of this size have typically reached a ceiling where a new level of investment is required if the company is to grow to $100m or greater. We're attracted to this segment of the market because we've been business owners ourselves and we like dealing with businesses that are founder or family-owned.
Despite all of the research and analysis, the final decision on which PE partner to choose will come down to the strength of the working relationship and the value the PE partner can add to the business.
What to expect from your investor
Once a PE investor has become a co-owner of your business, they will be actively supporting the management of the business to implement the strategic plan. This often involves investing greater resources in marketing, product development, supply chain and/or sales depending what is required to help the business grow. Private equity investors often like to explore other possible acquisition synergies. Acquisitions can be a good way for the investee business to achieve a stronger market position and scale faster.
In the case of the glass investment, Yarra Capital is supporting management with funding for capital expenditure on plant and equipment to increase production capacity and explore further acquisitions into markets in which Moen Glass does not have a strong position.
In conclusion
Private equity is a growing and important part of the Australian economy. It isn't just for big business; the strategic and operational support from private equity can really help SMEs that are short of resources and capital. Through partnering with the right PE investor, a business can often achieve its potential faster and enable succession plans. While private equity is not relevant for every business and business owner, it's something that businesses should definitely seek to further understand.
-Huy Truong is co-founder of Yarra Capital Partners (www.ycp.com.au).