Interest rates in Australia are on hold at 4.5 percent after the Reserve Bank of Australia (RBA) made the right decision to keep interest rates on hold at it's September board meeting yesterday, says the Housing Industry Association (HIA).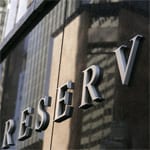 Australia's construction industry continues to contract, with the latest AiG/HIA Australian Performance of Construction index at 43.2 for the month of August (with index figures below 50 indicating contraction). The HIA attributes this slow down in part to the increase in the RBA's official cash rate during the first part of the year.
"The housing industry is continuing to lose momentum in the second half of 2010. New home building activity is set for a renewed decline and investment in renovations is proving disappointing," said HIA Chief Economist, Harley Dale.
"There is widespread anecdotal evidence that housing conditions in some states are deteriorating markedly and this is the case even with the steady interest rates of recent months," Harley Dale said.
The HIA believes that construction in Australia is suffering with the withdrawal of first home buyers stimulus for the housing sector and the building the education revolution fiscal stimulus from the Federal Government drying up in the first part of the year. This is being compounded by the RBA's decisions on rates earlier this year.
"This is certainly not an environment supportive of further rate hikes and it goes without saying that includes independent moves by Australia's trading banks," Harley Dale said.
"To be spruiking demand on the one hand while heavily restricting finance for development on the other is suspect enough. To top that up by independently hiking rates would be unjustified, especially given the fragile nature of the new home building cycle in the early stages of 2010/11," added Harley Dale.