With the Reserve Bank increasing interest rates to 4.5 percent today, is this the last interest rate increase this year? Language in today's official statement by Glenn Stevens suggests it might be.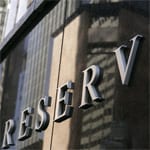 The Reserve Bank moved quickly when the Global Financial Crisis hit, aggressively moving rates to historically low numbers in what was termed 'emergency measures'. Over the last 8 months the RBA has slowly ratcheted up interest rates to the historical average as Australia's economy continues to recover from the GFC.
In the Reserve Bank's statement today, Governor Glenn Stevens indicated interest rates have reached historical average levels for borrowers, suggesting further rate increases are unlikely, or at least likely to continue at a slower pace than the past 8 months going forward.
"With the risk of serious economic contraction in Australia having passed some time ago, the Board has been adjusting the cash rate towards levels that would be consistent with interest rates to borrowers being close to the average experience over the past decade or more. The Board expects that, as a result of today's decision, rates for most borrowers will be around average levels. " The Board expects that, Said Mr Stevens in his statement today. (Dynamicbusiness.com.au emphasis)
This is indicative that interest rates are likely to stay at this level, or at least the RBA will continue to see the current rate as the equilibrium point to which future policy will be set around.
"The Board will continue to assess prospects for demand and inflation, and set monetary policy as needed to achieve an average inflation rate of 2–3 per cent over time." Mr Stevens said.
This statement does however give the RBA scope to increase rates further if inflation creeps up over the 3 percent mark which it threatens to do, however the RBA is hoping that inflation stabilises at the top of the 2-3 percent band and falls over time as the successive interest rate increases of the past 8 months are priced into the market.
Do you think the RBA will continue to increase interest rates at a steady pace? Or will things slow down this year?