Dun & Bradstreet Corp has bought the privately held Dun & Bradstreet Australia Holdings Ltd in a deal worth $233 million ($AU) after selling it to CEO Christine Christian nine years ago for $25 million.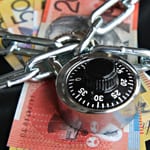 Dun and Bradstreet Corp's acquisition of Dun and Bradstreet Australia brings the credit and debt collection company into the fold and reportedly earns the private former owners of D&B Australia a $100 million profit for the sale.
Dun and Bradstreet Australia has been a part of the global D&B network since its CEO Christine Christian bought it from D&B Corp nine years ago, increasing its turnover from $30 million to $110 million per year in that time. D&B Corp believes this transaction will increase the ability of D&B to leverage its network for global clients seeking business intelligence and credit information worldwide.