ClearView Wealth Limited today announced a statutory net profit after tax of $8.0 million and plans to acquire small-medium financial planning practices in South and Western Australia.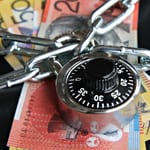 ClearView Wealth also acquired the life insurance and wealth management businesses from Bupa for $204 million on 9 June 2010 which affected the results.
ClearView Managing Director, Mr Simon Swanson, said the acquisition of ClearView was a positive one, and while cost savings are yet to be realised, the business is already profitable, adding $1.1 million to the full year result for the three weeks included in the reporting period.
"Some twelve months ago MMC Contrarian [renamed ClearView on acquisition of the Bupa life insurance and wealth management business of the same name] restructured its operations to execute a strategy of increasing its presence in other attractive segments of the financial services industry. The acquisition of the ClearView businesses on 9 June 2010 was transformational, well supported by shareholders and reinvigorated the business.
"ClearView's result reflects one-off gains and losses associated with the acquisition by MMC of ClearView, a three-week contribution of $1.1 million to profit from the acquired businesses since completion (before one-off costs) and a full year of operating and listing costs from the former MMC of $2.5 million."
The reported result does not reflect any cost savings generated through the restructure and integration process.
"The acquired businesses are profitable, and have established positions in Australia's attractive superannuation and life insurance markets. It is pleasing, in light of current market conditions, to see the businesses performing broadly in line with expectations. This is thanks to the dedication and hard work of the ClearView team," said Mr Swanson.
In talking to Investor Daily Mr Swanson said the company needed to recruit more financial practices in South Australia and Western Australia in order to capitalise on the relationship to Bupa in these markets.
"Bupa and credit unions operate in South Australia and WA, so we will need to recruit," he is reported to have said.