Christopher Koch, formerly a high profile motivational speaker, has been sentenced to 13 years jail after being found guilty in the Melbourne County Court on charges brought by ASIC.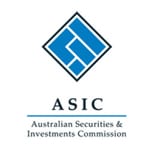 Christopher Koch, of Point Cook, Victoria, was found guilty on Friday 11 June 2010 and sentenced today. Mr Koch was charged with 15 counts of obtaining property by deception and seven counts of obtaining a financial advantage by deception totalling $1,152,000. Mr Koch was also charged with one count of making an offer or invitation in a prescribed interest scheme totalling $1,742,000.
Between 1996 and 1999, Mr Koch promoted a fictitious, international, high-yield investment program where investors were told they would receive returns of between 50 and 150 per cent in periods as short as 90 days. Mr Koch received $1,742,000 from 11 victims. ASIC's investigation revealed that he used most of these funds for his own purposes, including gambling and paying his mortgage. Businesses are reminded that when it looks too good to be true, even when an investment scheme comes from a trusted friend, it often is.
Knowing that ASIC was looking into his dealings, in June 2001, Mr Koch left Australia in July 2001. After travelling through Asia, the United Kingdom, and North and South America, Mr Koch settled in Auckland, New Zealand, in early 2004 and set up a business called the New Zealand Sales Institute. In December 2006, Mr Koch was arrested by New Zealand Police and was subsequently extradited to Australia on 10 January 2007 to await prosecution.