Cash and cheques are almost extinct as tools of commerce among small to medium size businesses, with credit cards and electronic transactions now the norm according to survey of Australian SMEs.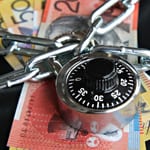 The American Express Business Pulse Survey of more than 3,400 SMEs found credit and charge cards are the preferred option for one-off and travel-related business expenses, while electronic transfers are the most popular way to make periodic payments. In contrast, only on-in-ten use a cheque book or cash to make business payments.
"Modern technology has made electronic and charge and credit card payments quick, convenient and risk free for business of all shapes and sizes," said Jason Fryer, the Head of Small Business Services at American Express.
The survey, which was conducted by Galaxy Research, also revealed many SMEs are putting unnecessary pressure on their cash-flow position by opting for immediate payment through electronic transfers ahead of the interest-free payment period provided by charge and credit cards.
The survey found charge and credit cards are the leading payment method for motor vehicle related expenses (38%), travel (43%), office supplies (43%) and entertainment (32%), while electronic transfers were the dominant method of payment for utilities (47%), rent (43%), advertising and marketing (42%), inventory and stock (40%) and raw materials (29%).
"Cash is seen as cumbersome and unsafe, while cheques have issues with acceptance and clearance," he added. "SMEs clearly regard cheques as something from the Stone Age that has failed to keep up with 21st century commerce."