The Federal Government is being called on to provide a guarantee to Australia's 1.9million business owners that their administrative burden will not increase as a result of the Henry Review.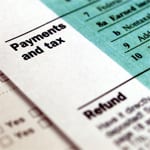 While welcoming many of the recommendations contained in the Henry Review, Tim Reed, MYOB CEO was concerned by the lack of action taken by the Federal Government on the recommendations in the Henry Tax Review.
"The Federal Government has missed the opportunity to make business life easier and to simplify taxation for small business. It is disappointing that the government has not responded to 108 of the 138 recommendations from Ken Henry, especially many of those that would have made life simpler or better for small and medium sized businesses." Mr Reed said.
"For example, the Henry recommendations to simplify the FBT regime which would have made compliance easier and the recommendation to lift the small business entity turnover threshold which would have improved conditions significantly for many businesses in Australia have simply been ignored with no government response."
Mr Reed called on the Government to release details of the implementation of the reforms and how it would impact business owners.
"While we welcome any initiative that reduces time spent on reporting and tax administration and makes life easier for business owners, it is clear that the full impact of these reforms will only be known once the implementation details are released."
"The Federal Government must give a guarantee so the engine room of our economy doesn't seize up from additional red tape," Mr Reed adds.
"Business owners will now face their worst nightmare in the next few months as they struggle to understand the relevance of these changes to their business while looking to increase their sales pipeline. Of more concern to the Federal Government is that these 1.9million Australians vote and their dissatisfaction levels are rising," Mr Reed says.