92 percent Baby Boomers plan to travel around Australia after they retire, but half of those surveyed don't feel confident in having the money to do it when they retire.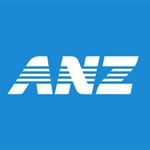 New research released by ANZ reveals that 92 percent of 'Baby Boomers' want to travel around Australia on retirement, with 83 percent planning to engage more in hobbies sports.
However, ANZ's "New Retirement" survey found almost half of Australians aged between 45 and 64 do not feel confident they have adequate funds to do what they want in retirement (49 percent). With only 24 percent extremely or very confident about their finances.
ANZ Managing Director, Retail Distribution, Louis Hawke said this lack of confidence is partially attributed to the 'new' retirement lifestyle expected by Baby Boomers.
"With the first of the baby boomer generation turning 65 next year, thousands of Australians are set to retire and less so in a 'traditional' way. The 'new' retirement is based around lifestyle, and includes an even greater range of things from travelling, spending time on hobbies, volunteering and caring for grandchildren," Mr Hawke said.
"However, many do not feel prepared for the reality of financing their retirement – which for the average Australian is more than 20 years."
Other things high on the list of what people planned to do during retirement included:
– Volunteer work (76 percent)
– Travelling overseas (70 percent)
– A well-earned rest (69 percent) and enjoying a quieter lifestyle (67 percent), and,
– Taking care of grandchildren (58 percent)