Byron Bay might be most famous for its laidback inhabitants and pristine beaches, but the coastal city also has an eye for business.
Best known for its alternative communities, ex-hippy inhabitants and spectacular natural beauty, Byron Bay sits just south of the Queensland border and is a popular tourist destination for visitors from all over Australia and the world. It's the kind of place where you expect to see guys walking around in their boardshorts no matter where you are, and everyone has a surfboard hidden somewhere in their garage. It's a holiday town, but despite this, Byron is a thriving community for businesses of all types, not just those relying on the tourist dollar.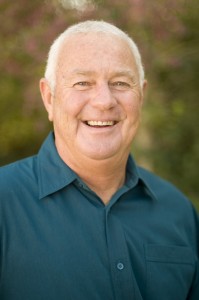 When a city has such a reputation, it's not surprising that there's some currency that goes along with the Byron name. Dave Dane, managing director of Refreshed Lemon Myrtle, who make natural skincare, body and lifestyle products, thinks there's more to the name then meets the eye. "The Byron Bay brand, a PO box in Byron Bay for example, is definitely a marketing and promotional advantage for businesses," he says. "That attracts people because they say 'well, if I start a business in Byron Bay, and I'm Byron Bay Coffee or Byron Bay Cookies, or Byron Bay something, then I've got a head start.'"
Dane, who moved to Byron as a "hippy surfer" during the seventies, says that the mentality of the people up there has contributed to the success of small businesses. "When people were leaving the cities and coming up here as hippies and surfers, they happened to be creative people and like attracts like. Creative people attract creative people."
With such a melding of creative minds, the businesses that have sprung up in Byron are as diverse as the wilderness. Manufactured items such as crafts and gifts are popular among the visitors, but food and services are also being created and offered in the region, with many businesses expanding well beyond the limits of Byron itself.
Gordon Slater, chairman of the Byron Bay Cookie Company, has seen his brand take off around Australia and the world. "We are a global brand," Slater says, and mentions that the company now has offices in Texas and London. Coming from Byron sometimes does have its problems. "There's not that cutthroat competiveness here that you get in other places. Within the Byron community, people will list and sell your product and won't necessarily be very aggressive on price point. Our challenge is that when we go offshore the competition is intense. Our local guys are kind of laidback types but we need to remember that the thing that we are making is going to be competing with something in London or Manhattan."
Despite their massive international success, Slater, whose cookies are available on Qantas and Virgin planes, says that the creative energy behind their product will remain in Byron. "I think it comes down to the fact we've taken the emotion associated with Byron Bay and put it into the brand. So we made that decision that we want to stay where we are because we just love the area, we love the creativity of the people. Some functions of a business will need to move, like finance, but the actual place where we make and develop product is going to stay the same."
Having access to the fertile land around Byron has also proved to be an inspiration to some businesses. Annie Ivancich moved to Byron from Sydney with her family in 1989 and ended up in the coffee industry. "We moved because we decided that we wanted our children to grow up in a country environment rather than the city. Coffee had just had a resurgence and was starting to grow again in the area and we thought 'well, we know as much about coffee as we do anything else, and at least we know what we like in a coffee, we might as well do that'. That's how we started."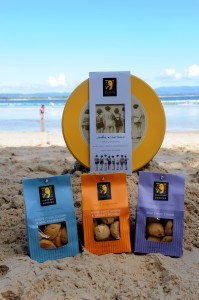 After a few years growing their own, they decided to focus more on the wholesale and roasting side of the business, and have never looked back. Now with its own factory in Byron and 92 awards for its range of coffee, the Byron Bay Coffee Company is looking towards a very successful future, but it's not just because of its name.
"I think some of it is but you can't just rest on the laurels of the name. With any business you can have wonderful packaging and a great name but unless your product stands up to all of those things your business is going to fail," Ivancich says. "We pride ourselves on our consistency with our products, our integrity, our professionalism and our attention to service."
Fortunately for Ivancich, no matter what's happening in the rest of the market, coffee is always going strong. "I read an article the other day about how everyone's so worried about spending money, but the coffee industry is thriving. People still want to drink coffee."
Business also couldn't be better for Margot Pegum from Byron Beach Weddings. After working in hospitality in the Blue Mountains, Margot and her husband moved to Byron to take over a small bed and breakfast. When they found themselves running weddings but restricted within the confines of their location, they decided to take on weddings full-time. "We cast around and found the Byron Bay surf club. It wasn't well maintained and we told the people that we would paint it for them if we could sell it as a wedding venue and they agreed. They let us buy the paint and got some volunteers to paint it."
The location has proven a very popular place for weddings, meaning that Pegum is busier than ever. "I can't tell you what's in the mind of the girls who enquire but they enquire from all over; overseas, Western Australia, Broome. I think that usually it's people who have had a holiday here, who have liked it a lot and so made the choice to have a wedding here because it allows for a holiday atmosphere," she explains.
With all of these flourishing businesses, it's no wonder that the business community in Byron is also growing strong as SMEs gather together to help each other out. "We have an industrial estate called the arts and industry estate and its packed full of little groovy businesses. The tourists don't only shop in town but they come out there and wander around. It's unusual really that an industrial estate would become a tourist attraction but that's one of the things that's happening," Dane says.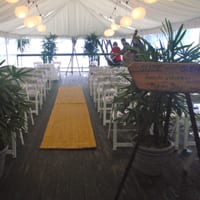 Ivancich agrees. "Everyone is very supportive of each other and we work together quite often on different projects. You can always ring someone if something comes up you're not sure about. We tend to mentor each other; that's part of being a community in a country area."
Even the general community has proven to be helpful to small business. "The vibe here is still very relaxed, even with huge tourism," says Pegum. "If we need to set up for a wedding on a beach, people are quite happy to move. They're always very cool and casual and everyone's willing to help. Everyone's easygoing."
The relaxed atmosphere is a contributing factor to the success of business in the region, says Slater. "Most of the businesses I see coming out of Byron are creative. When I first went to Byron Bay, the place had this vibrancy about it. I think it's due to the clash of cultures, where you've got your hippies and your multi-millionaires, who all meet in thongs and shorts down at the beach hotel and mingle. Within that you've got an eclectic group of amazingly creative people." Slater sees this creativity as the next era in business. "The creative business is the one that's going to flourish and thrive in the future."
With so many businesses from one relatively small community (the town of Byron has a population of around 9,000) showing massive successes, you have to wonder if there's something in the water. Dane seems to think so. "Byron Bay is fortunately the flavour of the year. It's because there's nowhere like it."