As a nation of innovators, we are very good at coming up with great business ideas. Transforming those ideas into a successful business – and raising funds to get that business off the ground – is where the challenge lies.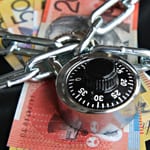 If you do not have sufficient personal savings and assets – or accommodating friends and family – you will need to look elsewhere to fund your business.
There are a number of Aussie organisations dedicated to assisting the establishment and growth of new businesses – it's just a matter of finding them. Your local Chamber of Commerce should be able to point you in the right direction, and give you a heads up on relevant business grants and sponsorships.
But before knocking on any doors, it is important to do your homework first. Crunch the numbers and draw up a solid business plan. Be sure to clearly express your business idea and break down your funding needs into as much detail as possible, showing the realistic costs of research, development and implementation, and what the start-up money will mean for your business.
The right funding source for your business will depend on the amount of business capital required, your knowledge and experience of the market, and the amount of equity ownership you are willing to trade in return for investment.
Venture capitalists are professional investors who manage a large pool of funds from different sources, looking to invest in new businesses with the potential for rapid growth, such as those businesses in the internet sector. They will generally want equity or part ownership, high returns over a short time and will be involved only for the first two to three years.
Angel investors are private investors interested in better returns on their capital than they would receive through traditional means, such as mutual funds. They are interested in new businesses to invest in return for equity ownership and will also demand high returns. However, as angel investors are usually experienced business people, they can be willing to provide expert advice and mentor you during the early days of your business. This can be a real advantage when navigating the demands and challenges of those early years.
The first twelve months of any business can be a struggle, but don't forget there are plenty of people out there who are only too happy to help – all you need to do is ask.