The Australian Labor Party is rolling out spending announcements in the lead up to the Federal election, committing $2.4 million over the next six months for small business initiatives.
Narrowly beating the 5pm cutoff time before the Federal Government enters 'caretaker mode' in the lead up to the election, this announcement was likely rushed through to give maximum benefit for the Government in the race for hotly contested votes from small business owners that have largely been left up for grabs through Tony Abbott's reluctance to embrace changes to the Fair Work Act if he wins Government.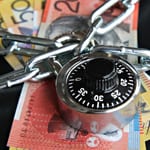 The Australian Government plans to fund more than 300 knowledge and skill development seminars and workshops targeted at small to medium businesses throughout Australia.
Innovation Minister, Senator Kim Carr, said the events are funded by Enterprise Connect's Workshops, Industry Intelligence and Networking (WIIN) Service.
"They will give small to medium sized businesses access to the latest advances in business management practices to help them improve what they do, become more profitable, and ultimately to create more jobs for Australians", Senator Carr said.
More than 500 businesses have benefitted from seminars run under the WIIN service since it began in 2009, including second-generation family business, Print Approach, in Brisbane.
Owner and director Tom Eckersley said the seminar was a valuable experience.
"Not only was the information useful, I had an opportunity to go on and have a Business Review with Enterprise Connect which I found very professional, thorough, practical and painless."
Events funded under the new WIIN round include general workshops and webinars on human resource management, succession planning, new technologies, environmental sustainability, and business innovation.
In addition, industry-specific events will target the mining services sector and creative industries, including graphic design, fashion, and video production.
To find out more about Enterprise Connect and the WIIN seminar series, visit  www.enterpriseconnect.gov.au or contact the hotline on 131 791.