Some of the loudest voices in the sustainability space have historically been male, but over recent years there has been greater gender parity in the fight to save the planet.  A Weinreb Group survey found that women went from holding 28 per cent of CSO positions in the USA in 2011 to 54 per cent in 2021, but female voices are still sometimes muted on the global stage. There were only 13 women among the Thinkers 360 list of 2021's Top 50 Global Leaders and Influencers on Sustainability. 
Australia's gender imbalance in STEM may once have made sustainability an unorthodox career path for women, but no longer. Today, a commitment to protecting the environment guides many women's career decisions and entrepreneurial journeys, and it was interesting to note that there were more female presenters at this year's Sustainability Leaders Conference than males. Men dominate the board of the Climate Council, but it is led by a female Chair, Sam Mostyn.
Are there equal funding opportunities for startups?
The success of any startup is predicated on adequate funding. 
Uniseed is a seed fund that looks to make peoples' lives better by investing in businesses that have their core technology originating from the labs of its partner universities and the CSIRO. 
As Uniseed's Investment Manager, non-executive director of Wildlife Drones, Cardihab and Forcite Motorcycle Helmets, and a long-term mentor for UNSW 10X and Sydney University's Incubate, Natasha Rawlings is well-placed to track which startups attract funding.
"There is no doubt that there are fewer women who come to pitch to us than men," says Natasha. "We all know the problem with women entering science degrees, and when they get into the system, academia also has glass ceilings like every other industry. 
"On top of that, often investors in this space are male and don't see too many women pitch and are unaware of their own biases. I think my own investment committee is generally good, and there are definitely some awesome men in this sector who are changing the playing field for women, but the biases can quickly emerge when I go and speak to other investors. 
"Even as a woman investor, I am often surprised with the conversations that are had with me compared to my male colleagues. For example, I had someone speak to me for an hour about what VCs do this year which was pretty insulting."
Natasha says that it has been well documented that women founders find it harder to raise capital and that she has experienced this on both sides of the negotiating table. 
"I think women's businesses are scrutinised harder and are less supported on face value than men's," she continues. "In the last few weeks, I have spoken to women friends and colleagues who are raising money or being interviewed to be part of a VC team. I have been appalled by some of the things said to them and how generally conversations have played out. 
"There are definitively firms who are terrific, but there are still firms who are stuck in the 1950s and find it hard to recognise a good business or idea when they see one if it is presented by a woman. God help those women who are solving female problems especially in health – technical or not – they have a great deal of male bias working against them."
EnergyLab's new cohort evenly split
Three of the six founders who recently joined EnergyLab's new Climate Solutions Accelerator are women.
"Sustainability is a broad area, and my exposure is almost entirely in the startup ecosystem," says Adam Skan, Events and Program Manager for EngeryLab, a startup accelerator and innovation network that supports startups helping mitigate climate change. 
"I've been involved in entrepreneurship programs focussed solely on circular economy and ocean impact, which both had great gender balance," he continues. "Early-stage programs focussed on renewable energy can tend to attract more male applicants. This is why EnergyLab runs the Women In Climate and Energy Fellowship, which is designed to support women interested in taking their first steps into entrepreneurship in these areas."
Dynamic Business sat down with two of EnergyLab's new founders, Skye Blackburn and Camille Socquet-Clerc, to discuss their entrepreneurial journey.
Crickets on the menu
From an early age, Skye Blackburn dreamed of becoming an entomologist. Insects were her thing.  But when studying at university, she quickly realised that there weren't many job options for people studying insects in Australia. 
"At the time, there was a shortage of food scientists, so I decided to complete a degree in food science at the same time, just so that I had guaranteed work once I finished my degree," explains Skye. "Little did I know that this would be the perfect combination of skills for my perfect future career."
In 2007, Skye created Australia's first and still largest insect protein farm. Recognising that her biggest challenge would be consumers' perception of insect protein-based foods, she established the Future Food Program in the same year.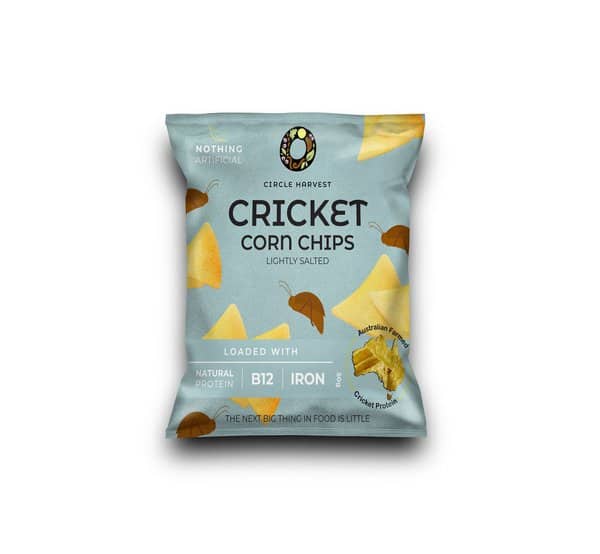 "We focus a lot of our energies on helping educate consumers about the amazing health, sustainability and nutritional benefits of insect protein foods, which I feel we do quite successfully," she says. "You don't have to be eating a huge tarantula or a whole scorpion to get the benefits of insect-based foods. You can enjoy the foods that you eat every day and just make a better choice to have a version of that food with a higher nutritional value and a lower environmental impact.
"The way that we present our food also helps with this. We create familiar foods that people would eat all the time anyway; it's just a better for you, better for the planet version. So, imagine snacking on a bag of cricket protein corn chips with more protein than an egg or eating a tub of cricket mylk yoghurt with four times the amount of calcium as regular dairy yoghurt. By enriching the foods that we eat every day with invisible insect proteins, we have been able to increase their acceptance and make a really accessible product."
Skye has assembled a dedicated education team to run the Future Food Education program in primary schools, high schools, and universities. 
"We also do loads of cooking demos and appearances at special events (like the Easter Show) and have a fantastic relationship with the media, who have been helping us relay a positive message around sustainable food systems, and why that is so important in Australia," she says.
In 2019, the millionth student participated in our Future Food program. Two years later, the company rebranded, with Circle Harvest products becoming available in Australian retail stores for the first time.
Skye first heard about EnergyLab's Climate Solutions Accelerator on LinkedIn. 
"We are growing rapidly at the moment and are working towards international expansion," she says. "The program has a very rich network of mentors and experts who have an association with the program specifically because they want to help businesses like ours and having these people on board with our business can be nothing but beneficial. Being a solo founder, I understand the need for developing relationships outside my regular group of bug-focused friends!"
When asked about equal gender representation in the sustainability space, Skye is upbeat. "I don't really see gender when it comes to the need to develop ideas to help save our planet," she says. "The more ideas we can have to help make our planet more secure to live on, the better. What I can see are a bunch of very talented and passionate humans, trying to ensure that all humans have still have this awesome place to live on."
Climate impact investing at your fingertips
In 2019, Camille Socquet-Clerc decided to create an app and a community to make climate impact investing easy. Bloom began as a community of impact investors, and Camille developed the business while working full-time as a communication manager at EnergyLab.
To date, Bloom has run 29 events with Sustainable Finance and impact investing experts for people wanting to learn about climate impact investing or sustainable finance. It has also offered impact investing workshops in partnership with RIAA (Responsible Investment Australian Association). Information about events is available here.
In 2020, Bloom was accepted into the UQ iLab startup accelerator, and Camille resigned from her day job to dedicate herself fully to the business. She was joined by her co-founder, Bertrand Caron.
In 2021, Bloom entered the EngergyLab accelerator program. The Bloom app is currently in its beta version, and the target launch date for availability on the Apple and Google App stores is the end of 2021.
Camille says she faced two key challenges as a young female founder in the finance industry.
The first was building her reputation and network in a male-dominated industry and innovating despite a very complex and highly regulated environment. 
"To overcome the challenge of cracking the small world of impact investing, I set myself the challenge to build the most vibrant impact investing community and to deliver high-quality events by inviting the best and most knowledgeable leaders in the industry," she says. "This has had a double outcome: I essentially offered myself an accelerated MBA in sustainable finance and impact investing, extended my network and started establishing my reputation.
"The second obstacle is that the financial industry is highly regulated, so one of our biggest learnings has been to stay true to our vision and persevere despite all the obstacles we have faced to develop our product. This challenge was also a blessing in disguise because it forced us to quickly acquire a solid knowledge of the industry. Ultimately, it has pushed us to have a very well-validated and thought-out business plan.
"Our final learning has been the power of building a community. It seemed to be very time-consuming and difficult when we started, but it was the best thing we have achieved so far. People have now pledged to invest over $1.3M on our app waitlist, and our community is growing quickly (already over 1,000 members). This has given us a genuine opportunity to approach bigger players for partnerships and a fantastic source of insights to design a solution that our customers will truly love."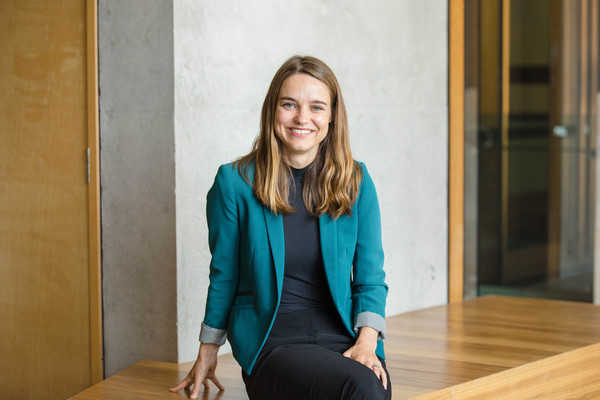 Ethical investment is not a new concept and can be split into two categories: Ethical investing, which removes problematic investments from a portfolio and impact investing, which actively seeks a positive impact. The latter has historically been restricted to "sophisticated investors" with deep pockets. 
"Bloom is the first impact investing fund accessible to retail investors, starting from only $500. Bloom is also the first fund to purely focus on Climate Impact," says Camile.
"Bloom will compete by offering a meaningful investing experience centred around our climate impact purpose. Our competitors can only centre their experience around the transactional aspect (returns, financial data etc.). With Bloom, investing not only build your wealth but also builds a future worth living in."
She believes that Climate Change is the number one issue on the Millenials and GenZ generation's minds. Younger customers want to buy and be loyal to companies that deliver a positive impact.
"We think our genuine focus on impact will build a genuine and loyal customer base, the same way 'Who gives a crap' or 'Thank You' have been able to fight in extremely competitive and crowded markets," she continues. "Our customers can invest in a diversified climate impact fund in five minutes from their mobile. They can also set and forget regular investments to their funds." 
Having worked for EnergyLab for two years, Camile saw the transformation the EnergyLab team could deliver to companies going through their program. She says it was a no brainer to apply.
"We think the program will strengthen our network with mentors and investors aligned to our vision of impact. Thanks to the program, we will also develop our international expansion strategy and get the support we need to make sure our launch in November is successful.  EnergyLab has already connected us to great mentors and investors, already unlocking knowledge and opportunities for our business." 
When asked about the equality in gender representation in the sustainability space, Camile believes there is still work to be done.
"Personally, I think there is a lot of progress to be made, probably rooted in the gender imbalance in STEM in general, which should be addressed as early as primary school," she says.
According to the latest Australian government report – Australia still has very slow progress, with only a quarter of women represented in STEM fields.
The proportion of women working across all STEM-qualified industries has increased from 24 per cent in 2016 to 28 per cent in 2020.
The proportion of key management personnel and senior women managers has also continuously increased from 18 per cent in 2016 to 23 per cent in 2020.
"Although it [gender] has not been a complete blocker, I have noticed a bias towards my business as a female founder. I have noticed that I am asked a lot more risk-related questions than my male peers. I have also noticed that I often need to provide 'social proof', i.e., mention that Bloom is supported by senior male advisors.
"I have also noticed a huge difference in my stakeholders' trust once my co-founder Bertrand has joined our business full time. Beyond the fact that he is a male, this newly acquired trust was also due to his technical skills."
Women in Sustainability is a peer community that supports female changemakers. 
EnergyLab helps high impact founders deploy low-carbon solutions.
Uniseed invests in researchers, technologies and businesses that will change the world for the better.
---
Read more: Make sustainability count for your small business
---
Keep up to date with Dynamic Business on LinkedIn, Twitter, Facebook and Instagram.