I've been watching cricket since I was a little kid. From Test Matches, to the One Dayers to present day Twenty 20, I've seen the game's dynamic transformation over the years. Upon reflection, I noticed some interesting similarities between the evolution of the game and my other love, marketing.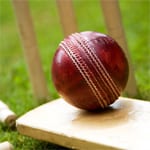 First, there's the five day form of the game. It's steeped in tradition of over 100 years since the game was first played in England. The game is all about the cricket whites, the red ball, two innings, the Members' stands at sporting institutions like Lord's and the Melbourne Cricket Ground (MCG) and played over five days, despite no potential result. To me, it's similar to traditional marketing – brochures and posters, newspaper, magazine and even TV advertising that's become an art form, hardcopy direct mail and face-to-face event marketing. All valid forms of the craft but slowly losing popularity.
Then the next iteration came along: the one-day game. When this format of the game was first introduced, it was referred to as a "revolution". It was the birth of the coloured uniforms, the yellow ball, one inning per team, sometimes played under lights at night in one day as the name suggests, and with a much higher probability of a result. A compressed form of the game that gained instant success with the next generation of "cricket tragics" in the 1980s. This is analogous to the advent of web online marketing. This revolutionary form of marketing made information available over the internet through customisable websites and advertising was more measurable through search engines, pop-ups and click through rates. Direct mail shots were now done through email marketing and you could even buy products using eCommerce. It was faster, entertaining and more exciting than its predecessor.
More recently, we were all introduced to Twenty20. This format still had the coloured uniforms and played under lights but it was now a much shorter game than the one-day version and usually all over in a few hours. The object of the game was for the batting team to amass many runs fast and for the fielding team to get them all out quickly. The crowd was entertained with rock music, dancing girls, Mexican waves and even fireworks. The game had turned into a fast-paced spectacle which had fans attending in droves. It was more about the social experience than the on-field action.
Present day online marketing is seeing its next evolution in social media. In this format, blogs invite the audience to post comments of information and opinions in real time, word of mouth through user interaction on fan pages, followers and community groups has emerged as the most effective marketing channel. People communicate in short, 140 character bursts on Twitter and mobile devices make information consumption instantly effective. As people buy from people they know, it's a commercial advantage to have a network of direct and indirect connections.
So what does this have to do with business? Just as the cricket establishment has had to evolve with the changing tastes and attitudes of its target market, so too does a business have to readily adapt its brand messaging and value propositions to prospective audiences through mediums that are relevant to them. Just as a cricketer needs to adapt their style of play depending on the format of the game to be selected to play and be successful, so too does a business have to adjust its marketing mix to reflect customer communication preferences.
Which form of the marketing game is your business playing effectively and do you have the right mix?