There's a school of thought in business that suggests you should stick to what you know. According to one article, paying heed to this tenet will increase your chances of success as you take benefit from the insight, networks, and 'rules of thumb' you've spent years developing.
You're more likely to navigate through all the storms of your own business if you stay in an industry you know.
This principle undoubtedly carries significant weight; however, some might argue that this approach is overly pragmatic. Much like the single European currency, could it be that no matter what industry you have grown up in, your learnings carry a universal value? Perhaps it's not always about how much you know about a particular industry, but about how well you have developed your wider 'business sense.' Having spent 35 years growing a refrigerated logistics company into a multimillion dollar enterprise before stepping up as co-owner of a bespoke luxury yacht business, Bruce Scott can attest to this theory.
'Rule number one has always been about nurturing a loyal client base'
Bruce embarked on his journey in 1985 when he took over the reigns of his father's business, Scott's Refrigerated Freightways (SFR). Scott told Dynamic Business that SFR has experienced tremendous growth over the years by espousing his father's 'client first' and relationship driven culture.
"Scott's Refrigerated Freightways was built on a 'client first' service and relationship ethos, driven and owned by each and every team member in the business," he said.
"My father built the company on this reputation and we continued it through until the business was sold."
Speaking about the growth of SFR, Scott doesn't allude to the wealth of industry specific knowledge he no doubt absorbed during his 35-year experience in refrigerated logistics. Rather, rule number one has always been about nurturing a loyal client base who knew they could rely on SFR.
"As our clients' businesses grew, our business did too. This allowed us to expand with confidence knowing we had a solid stable client base."
'Another business whose ethos resonated with his own'
In what might seem like the most unlikely of career changes, Scott sold SFR to Automotive Holdings Group in 2014 to pursue his deep seated passion for boating. In June 2015, Scott stepped up as co-owner of Whitehaven Motor Yachts after having been a silent partner in the business since purchasing his own Whitehaven yacht in 2011. He says it was his own experience as a customer that gave him the initial confidence to invest.
"We bought our first Whitehaven Motor Yacht from our now Partner Keith and his son Ryan when we were still operating SRF. It was this experience that gave us the confidence to invest in Whitehaven Motor Yachts and join Keith and Ryan to build the business to where we are today," said Bruce.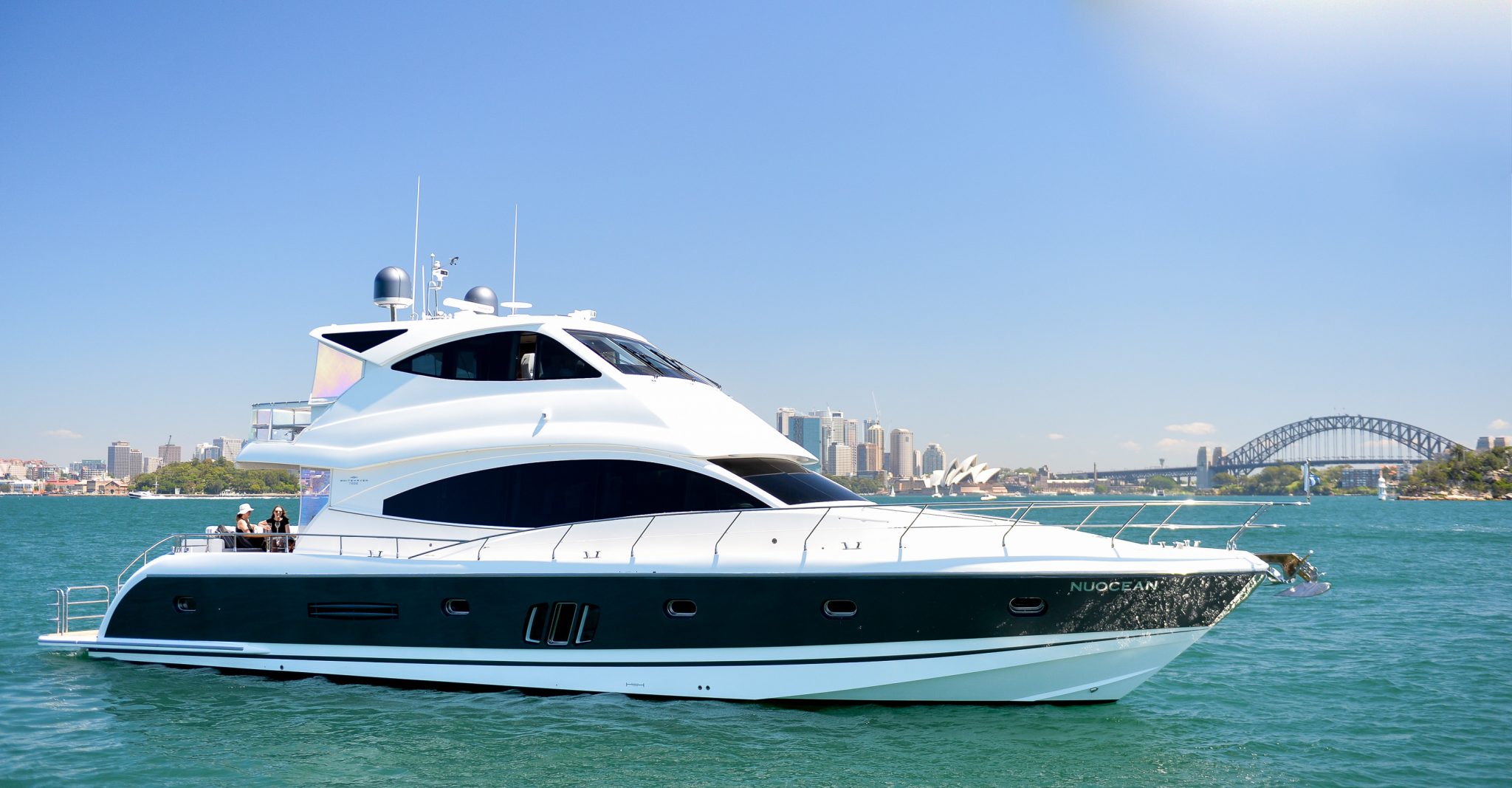 A far cry from refrigerated logistics, it appears that Bruce had stumbled upon another business whose ethos resonated with his own. An ethos he knew plenty about, and that in itself presented an opportunity for change.
Bruce said "I think you know when its time. I'd been around refrigerated logistics all my life.
"I enjoyed trips to the factory during the build process of my own yacht and developed a personal friendship with Keith, Ryan and the entire Whitehaven team.
"I knew that anyone that purchased a boat through Whitehaven would have the most wonderful and enjoyable experience."
Since June 2015, Whitehaven Motor Yachts has sold two 60ft yachts and one 75ft yacht, which Bruce says is a huge success for the business.
'The fundamentals are the same'
Having a pivotal role in the strategic direction of the business, Bruce points to a number of learnings gained through SFR that he is assured will help Whitehaven Motor Yachts grow into a successful and lucrative enterprise. According to Bruce there are several elements that will be key to business growth including: a commitment to customers, a team they can entrust to deliver upon their value proposition, persistence and attention to detail.
"The fundamentals are the same," said Bruce.
From one multimillion dollar enterprise to another, Bruce anticipates that Whitehaven Motor Yachts is in for the same fate as they explore entry into the US market with longer term plans to enter Europe.
"It took our family 60 years to build the SRF business. Although I won't be around to see Whitehaven Motor Yachts in 60 years, we'll put all the plans in place to ensure it is still here offering those same high levels of customisation, customer experience and outstanding product performance," said Bruce.