LinkedIn today announced the launch of Company Pages to help businesses of all sizes attract new customers using trusted, professional product and service recommendations.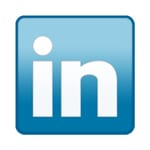 Company Pages help bring a brand to life by showcasing standout products and services on LinkedIn, an environment where millions of professionals turn to their networks for help making critical business decisions every day. By making it easy for customers and employees to become brand ambassadors, Company Pages help grow a company's business virally through word-of-mouth, the most trusted form of advertising. At the same time, business professionals can write and share such endorsements to build out their personal brands, highlight their expertise in a given field and provide additional value to their connections.
"Company Pages take product and service recommendations to another level, allowing professionals to benefit from the considered perspectives of those whom they trust and relate to the most – the people they know," said Jeff Weiner , chief executive officer of LinkedIn. "By displaying their strongest recommendations to prospective customers and employees on LinkedIn, businesses can use Company Pages to accelerate growth and trust in their brands."
Today tens of millions of professionals follow more than a million companies on LinkedIn to stay up-to-date on new developments and opportunities. Company Pages makes it easier for businesses to engage with these professionals by serving as a dynamic, content-rich profile of record. In addition to product and service endorsements, businesses can display videos, featured product information and targeted ads on their Company Pages to drive sales and interaction. Company Pages are powered by LinkedIn's new InPages platform, which in addition to enabling businesses to highlight product and service recommendations, allow them to spotlight star employees on their LinkedIn Careers tabs.
Several charter customers have already launched Company Pages to showcase their products and recommendations. These customers include leading-edge businesses of all sizes, ranging from Global Fortune 500 brands to innovative startups, such as Australian companies
LinkedIn's Company Pages include several other exciting features to help businesses engage current and prospective customers and employees. For more details, please visit the LinkedIn blog, at http://blog.linkedin.com/ .