The inaugural Dream Employers Survey has found 73 percent of employees want to work elsewhere, with Google, Virgin Group and Apple among the most desired employers.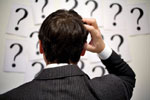 James Garriock, CEO, Insync Surveys, who undertook the Dream Employers Survey, says the top ten Dream Employers are Google, Virgin Group/Richard Branson, Self, Apple, Qantas, The Walt Disney Company, OMD, Sydney Water, Getaway and Coca Cola.
"Around ten percent of Australians and New Zealanders dream of working for Google. At the current job vacancy rate, it is going to take about 11,000 years for them all to get a job at Google. But the bigger question is how Google achieved its desirability when it doesn't advertise, doesn't offer glamorous holidays like Qantas, Virgin or Getaway, and doesn't have sexy products like Apple," said James Garriock.
"From the data we discovered that although many Australians do not currently work for a dream employer, they have very clear ideas on what makes one," he added.
According to the survey the top drivers that make a Dream Employer are: brand reputation (41 percent), culture (39 percent) followed by work-life balance (28 percent).  Generous pay or kitsch products and services are not enough to lure employees today, with reward and recognition (27 percent) considered equally as important.
John Rawlinson, CEO of recruitment agency Talent2 commented on the Dream Employers Survey results.
"Many factors contribute to a positive workplace culture. Ideally, such a culture is built and disseminated through an organisation by the behaviour and attitudes of its leadership, who put a priority on making work an enjoyable and rewarding place to be. By this I mean in terms of feeling valued, respected and making a contribution that is appreciated – no matter what that work entails." he said.
The Dream Employers Survey found a reassuring statistic, as people age, they are almost twice as likely to be working for their dream employer.
"It is great to see the percentage of people who work for their dream employer rising as they get older. Almost twice as many Baby Boomers work for their dream employer as Gen Y's. The happiest group are those who work for themselves; however although they are happier than others more than half of all self employed people still dream of working somewhere else," says Garriock.