More than half the employers randomly audited by the Fair Work Ombudsman in Northern Victoria recently failed to comply with federal workplace laws.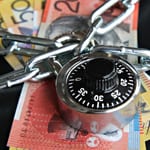 The Fair Work Ombudsman yesterday released its report on a time-and-wages/record keeping campaign conducted earlier this year with 54 percent of employers recording breaches of workplace laws.
Earlier this year, Fair Work inspectors doorknocked business houses in Tongala, Goornong, Echuca, Elmore, Rochester, Coolamon, Kyabram, Rushworth and Tatura in regional Victoria, they audited 26 businesses, mainly in the retail and hospitality industries.
Fair Work Ombudsman Executive-Director Michael Campbell says 12, or 46 percent, were fully compliant with workplace relations laws, while 14, or 54 percent, recorded contraventions relating to record-keeping and payslips.
"Four employers were also found to have underpaid 22 of their staff a total of $8731," he said.
A Rushworth business underpaid seven employees $3694, an Echuca business underpaid seven employees $2724, a Rochester business underpaid seven employees $2198 and a Kyabram business underpaid one employee $115.
The underpayments resulted from employers failing to pay minimum hourly rates, overtime and weekend penalty rates, allowances and annual leave entitlements.
Mr Campbell says all employers co-operated with inspectors and voluntarily back-paid the money they owed.
The Fair Work Ombudsman has a number of tools on its website – www.fairwork.gov.au – to assist employees and employers to check minimum rates of pay, including Paycheck and PayrollCheck.
Small to medium-sized businesses without human resources staff can also ensure they are better equipped when hiring, managing and dismissing employees by using free template employment documentation with step-by-step instructions or accessing a series of Best Practice Guides.