The SMB CRM market has become quite exciting in recent times with some fireworks to come – which means increased competition and better products and prices.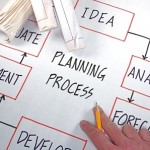 CRM systems are designed for three business functions:
In SMB's the usual use has been to focus on the Sales functions – the key features are managing contacts, organising sales appointments and managing sales opportunities.
Historically, individuals would utilise Outlook or one of the Sage products, particularly ACT! These systems run on a desktop and as a company grew you buy CRM on a shared server to pull together contacts and sales opportunities into one place.
In the past few years the trend has CRM services moving into the Cloud – with the poster child for business applications in the Cloud being Salesforce.com (adding a massive 800 new customers in Australia last year). Salesforce.com has had this market to itself – having both the brand and resources to attack the market.
But as of this week – the market has changed with Microsoft Dynamics CRM 2011 being launched. This is not just a new release but also means that the Cloud version of Microsoft's product is now available in Australia. This fundamentally changes the market place:
Both companies have great brands
Both companies have strong marketing and sales organisations
Both companies have good products
Both companies have aggressive growth targets
There are some differences that may or may not tilt the balance towards one vendor:
Microsoft will offer a product as a Cloud solution and a server option( and the ability to migrate from one to the other)
Microsoft will work with you online or through its channel partners
Salesforce.com will add features on a rolling basis – currently talking the Spring '11 release
Salesforce.com will promote its Chatter product – an internal communications/social media tool
Pricing
There has been a lot of focus on pricing, with Microsoft having some aggressive launch pricing plans. These are aimed at current Salesforce.com customers to migrate to Microsoft Dynamics.
I am not sure if Salesforce.com will respond on price or just compete harder for your business. What I am sure about is that the published price is not the final price! The important thing about SaaS/Online CRM is that the vendors selling will behave more like a phone company, than they will a traditional software company. So deals will be made based on the number of users and a time commitment e.g. a 2 –year contract will deliver you a discount.
Summary and Next Steps
When do you need a CRM? Typically if a business is running on spreadsheets – when you spend too much time arguing which spreadsheet version is correct, then it's time for a CRM.
Now you have more choices, as well as Microsoft and Salesforce.com there are a variety of small business CRM vendors that can include Sage, MYOB, SugarCRM and many others.
Probably the best way to approach it is to:
Understand your needs and feature sets
Take up the 30-day trial offers that vendors are offering to see what works for you best
Compare the solutions and see which vendor you would like to work with long term
Are you looking at or already use a small business CRM solution? Microsoft Dynamics? Salesforce.com? Something else? Let us know in the comments below!