As I pointed out in my earlier post, many businesses underestimate the power of their websites as an interactive tool to build relationships and initiate a two-way dialogue with customers and prospects.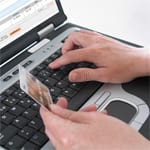 What a lot of businesses don't realise is that with a strategically developed website you can actually provide, not only an enhanced, but sometimes a superior level of customer service than is possible in the offline world. When delivered thoughtfully, your online presence can work to build and sustain a much closer relationship with your customers, not just 9 to 5 but around the clock and with fewer physical resources. Here are some tips for up-levelling the service customers receive from your website that in turn will help you to make the most out of your online investment.
Unlike a physical shop front, an online store means your doors can be open 24 hours a day, seven days a week. To make the most of this constant selling opportunity, provide your customers with a wide range of secure payment gateways for purchasing your good and services. Make available different options to suit the needs of online shoppers, such as BPAY, PayPal, credit card, invoicing for regular clients and also payments from mobile devices – a method that is fast becoming all the rage and should start to be addressed, particularly if you're targeting gen Y.
Provide guaranteed delivery times as well as options like express delivery to add a point of difference that seals the deal for time-poor online shoppers. And finally, to offer extra peace of mind to customers once the purchase has been made, it is a good idea to provide tracking capabilities on products ordered, including estimated time of arrival.
[Next: Customer interaction online]
While you might think your website has it covered in terms of information, you cannot always predict what information your customers might be after. So it is important to provide multiple channels for customers to turn to for help and to request additional information. This could be in the form of a help desk function, a FAQ area, or simply clearly listing your contact details. Remember, when you update your website to cater for new customer segments, products and services to update these sections where necessary. Of utmost importance if you do include a help section is to make sure you remain loyal to all requests – do not offer if you cannot fulfil.
Promote a two way dialogue with customers by including feedback links and other communication channels that give users a voice and a chance to interact with your brand and other customers. There are a multitude of channels that you can incorporate into your website that can actually be much more effective and measurable than similar concepts in the offline world.  More traditionally recognised online tools like polls and surveys are still popular. Midas Auto Service offers a great example of how feedback mechanisms work, creating a simple poll that asked over 1800 visitors over several weeks, "would you book your car in for a service online?" When over 80 percent of Midas' visitors voted "yes" they rolled out the service Australia-wide.
Another way to increase the interaction and develop a more intimate relationship with your customers is to foster an online community around your brand, products or the industry in which you operate. Forums and blogs on your website with prompts to comment enable interactivity and increase the potential for meaningful discussion. Another big advantage of these tools is that they allow you to monitor conversations about your brand hence enabling you to make improvements to your customer service levels and business more generally.
Whether your business operates solely online or is combined with a physical shop front, be sure to make the most of the web to cultivate and maintain a loyal customer base as well as seize the opportunity to engage with customers that might not drop by your shop.
Sam Saltis is CEO of bwired and is featured in our entrepreneurs section here.