The fastest growth rate in Australia for start ups is the online business. This range from selling goods such as make up or skin care, to children's clothing and toys. However, before you rush ahead and set up your business online, there are a few legal issues that you need to be aware of when selling goods in Australia, in particular when buying stock overseas.
Consider the following for your online business:
Consumer Law: As an importer and seller of goods through your online store you must ensure that the goods comply with Australian Safety Standards. If you sell goods that are considered dangerous or are later banned, you can face tough penalties including a jail sentence. Remember, if an individual ends up getting a rash or being injured from using one of your products, you are responsible for the damage caused – not the manufacturer.
Refunds and Exchange: Even though you don't have a physical store, you still need to provide refunds and exchanges on any goods that you sell.  The Australian Consumer Law provides basic rights for consumers to return any goods that they have purchased,  including those which are faulty, don't match samples or fail to perform as expected. If a refund is warranted, then you must also repay any money due. In addition, you must over cover the cost of the return of the goods and not expect your customers to return anything at their own expense. Finally, you cannot insist that the goods are returned in the originally packaging with proof of receipt. By law, the buyer only has to show that the goods were purchased  from your store which could be through a credit card or PayPal statement.
Misleading and Deceptive conduct: The Australian Consumer and Competition Commission (ACCC) recently issued a warning to online sellers, regarding the description of products. These must not be misleading in any way.   Recently, the ACCC has fined a number of businesses for statements made by either them or their customers on social media which are misleading.   An example is stating that your product is used by Prince Harry of England when clearly it is not.
Contracts with overseas suppliers: Australian Consumer Law will not apply to your contract with an overseas supplier. Therefore, if you purchase goods oversea to resell in Australia you need to ensure you have a contract in place which allows you to return goods that are faulty or not of acceptable quality.  I generally recommend to my clients to start with a small order and develop a relationship with a supplier before buying a container load of items!
The internet has allowed small business to grow in the retail environment and compete with the larger stores, however no matter what size your business is it still needs to comply with Australian Law.
---
About the author: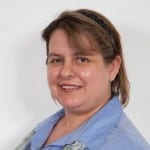 Katherine Hawes is a Sydney based lawyer who specialises in offering fixed fee and low cost legal advice to start up businesses.  For more information please see http://www.newagelegalsolutions.com.au/