Six months after Mortgage Choice acquired its assets, loan aggregator LoanKit has achieved an impressive milestone, more than doubling its number of broker members to 106.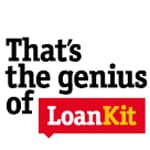 Mortgage Choice executives worked closely with the Head of LoanKit, Kym Rampal, to broaden, innovate and fine tune the aggregator's mortgage tools and services before its offering was re-launched one month ago to an audience of 60 banking and finance industry leaders, LoanKit brokers and staff.
Kym said, "I am very pleased to have increased our number of brokers by 112% in six months, at a time when we were working hard to tweak our vastly improved service offering."
"Now that LoanKit has fully re-launched as the aggregation arm of Mortgage Choice, we are focusing on recruiting as many brokers within our target market as possible while continuing to provide comprehensive, specialist service to our existing broker members.
"It is pleasing to note that our innovative approach is paying great dividends. For example, our three 'Compliance in a Box' options have met with resounding approval from LoanKit's current and potential brokers in the lead up to national regulation. Nearly everyone who is presented with the proposition lauds the features and benefits, which allow brokers to maintain their independence while gaining from the shelter offered by a corporate compliance department.
"I feel fully satisfied that I made the right decision in joining forces with Mortgage Choice and our brokers have expressed similar sentiment. We are very much appreciating the advantages of having experienced and professional in-house teams to handle all aspects of our offering.
"Unlike so many other aggregators, LoanKit brokers benefit from dealing with the one supplier for all their service needs, be they compliance, public relations, marketing, software, CRM, lead generation, learning and development, lending and IT support or HR related issues when employing their own sub-contractors and employees.