Snap printing has launched Snap Promote, allowing business owners to create their own marketing material with free software, through Snap's new online service Snap Promote.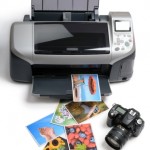 Snap Promote gives users access to hundreds of professionally designed templates, such as business cards, brochures or letterheads, which they can personalise by downloading free software.
The finished product can then be ordered online to be delivered directly or picked up from the customer's closest Snap centre.
Snap CEO Grant Vernon said Snap Promote was an excellent product for people who wanted professional looking marketing material and corporate stationery, without the expense of a professional designer.
"Snap Promote helps our customers to promote their business by producing professional looking marketing and corporate material," Grant said.
"The software is so easy to use, customers only need basic computer skills."
Grant added that the service had been a success in the USA, where it is marketed as Quark Promote.
"Quark Promote is successful because users are able to take an active part in making their own marketing material," Grant said.
He added that customers would be assured of a quality product as all material would be produced by Snap.
"This is a new product but the company behind it has been around for more than 100 years,"
"It means we have a level of trust in the community which is essential when ordering products on the Internet."