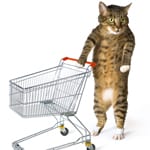 Small grocery stores must implement strong marketing strategies that focus on lower prices in order to compete with the supermarket duopoly research has found.
TrueLocal conducted a survey with research firm CoreData to determine what factors most influence where Australians do their grocery shopping. It found:
The majority (82 per cent) usually go to a big grocer chain like Woolworths or Coles to do their grocery shopping
One in 10 (12 per cent) go to a discount grocer like Aldi or Franklins
Convenience and location is the number one factor that most influences where people do their grocery shopping, according to almost half (49 per cent) of respondents
Just over one quarter (28 per cent) of respondents said the price of items was the number one factor influencing where they go grocery shopping.
Overall shopping experience (space to move, product layout) and availability of items were both selected by 10 per cent of respondents as the most influencing factor of where they go grocery shopping.
Editor of TrueLocal.com.au, Myles Wearring, commented on the results of the survey:
"Big grocers clearly still dominate the market. The two factors that most influence where Australians do their grocery shopping are locality and price. While corner stores can't get any more local and convenient for shoppers, price becomes the key factor in differentiating local stores to the bigger grocery chains."
"While it's easier for the big stores to offer discounts and market themselves, the little guys have to get in on the act. If they can offer a couple of discounted products a week and market them to the local neighbourhood, shoppers are more likely to go there."
The survey also gauged the opinion of shoppers on a national grocery comparison website. It found:
Almost three quarters of respondents said that they would use a website that compared national grocery store prices.
A quarter of the respondents said they would use the site if it was updated daily while 18 per cent said they would use it if it was updated weekly.