Though outlooks for media and marketing industries are cautiously optimistic as we move out of the global financial crisis, small business is not actively embracing new or traditional marketing.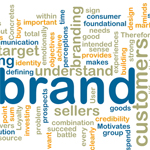 The Marketing Professionals Adology Forecast, December 2009, which looked at planned marketing activity, reported that well over 50 percent of US based small businesses would not undertake online display advertising, search engine ads, online video, blogging, podcasting or mobile advertising for 2010.
27 percent of respondents to the US study don't see any relevance of social media to business marketing and 46 percent think that it may be valuable but don't know how to go about it.
54 percent of Australian small businesses don't have a web-site (only marginally higher than the 46 percent of small businesses in the US who don't have a site).
And a recent local study of small business operators reported that only 5 percent intended to advertise on television, 8 percent on radio and 12 percent in newspapers – and 20 percent did not plan to market their business via their own web-site in the next 12 months.
The first Marketing Training Day for Small Business is being held in Melbourne, March 30 Bookings, with the aim of providing knowledge about realistic and effective marketing opportunities for small business.  Organisers aim to take the event national and to regional areas of Australia.  Registrations are welcome at www.thewoo.com.au and 1300 55 32 35